Le Morne Brabant is a mountain 550 meters above sea level, nestled in Mauritius' southwest, 13 km away from Anbalaba.
Mauritian jewel, with its breathtaking beach and prestigious hotels, Le Morne Brabant is the ideal place for hiking lovers and all kinds of water sport enthusiasts.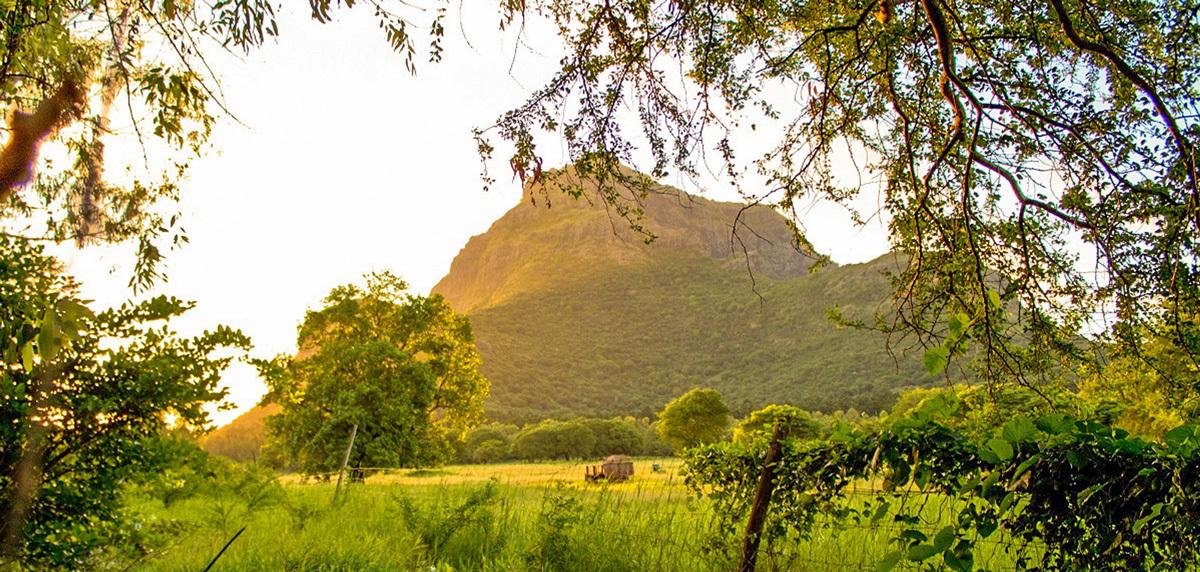 Le Morne Brabant is a UNESCO World Heritage Site since 2008, under the name of "Le Morne Cultural Landscape". Former sanctuary for slaves seeking freedom, the site is today an important place of memory, rich in history and emotions.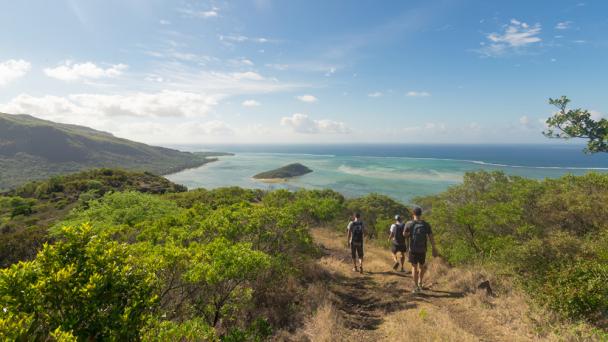 Le Morne Brabant, the most beautiful hike in Mauritius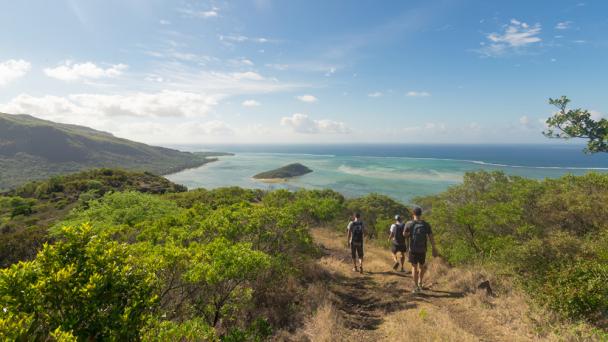 The ascent of Le Morne Brabant, which lasts about 3 hours and 30 minutes, is surprisingly easy. It is indeed possible to climb to the pass without a guide, but to pursue the hike up to an altitude of 490 meters, a guide is mandatory.
This hike offers breathtaking views, mixing sea, mountain and wild nature. An escape to one of the most beautiful mountains in Mauritius you don't want to miss!
Discover Le Morne Brabant through unforgettable activitie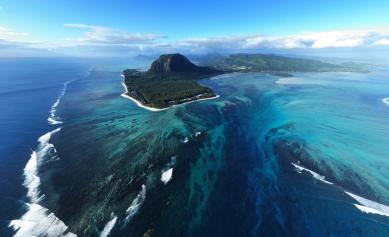 The underwater waterfall
By plane or helicopter sightseeing, discover this impressive optical illusion created by ocean currents.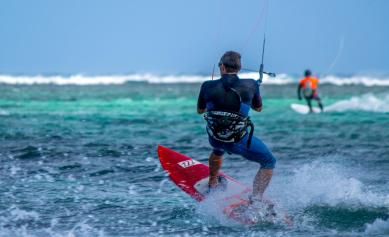 Kitesurfing
Recognized globally, the kite surfing spot of Le Morne Brabant delights experts as starters, in a breathtaking setting.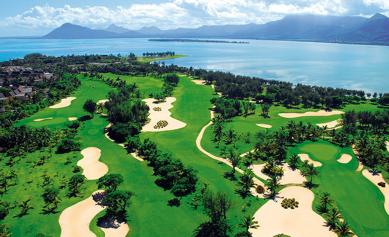 The Paradis Golf Club
Paradis Beachcomber hotel offers an 18-hole golf course, with majestic views of the lagoon and the mountain.
Discover the Paradis Golf Club
The Anbalaba villas, ideally located, offer stunning views of the lagoon and the Morne Brabant!
Le Morne Brabant through Jasheel eyes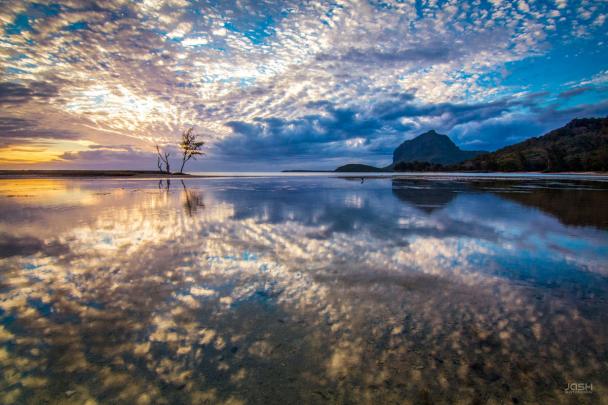 Jasheel Ramphul is a photographer from the village of Baie du Cap. Fascinated by photography and by his native village, he captures the beauty of Mauritius: the breathtaking scenery, people, activities, culture, etc.

Jasheel has been working with Anbalaba since the beginning of the project, to showcase the village and all that surrounds it. Le Morne Brabant, visible from Anbalaba, is no exception and has been beautifully captured by Jasheel.
Find out more about Jasheel Ramphul