Discover the Mauritian flavors of Station A, the Anbalaba restaurant
Just behind the old Police Station of Baie du Cap, Station A offers you a fast and tasty food. Under the veranda, overlooking the lagoon, take the time to take a gourmet break and enjoy some tastes and aromas from here and abroad.
You can book, or even organise your events at Station A - just call on the  659 1991 or send an email to station_a@anbalaba.com or via Facebook.
Examples of suggestions from the Chef - restaurant Station A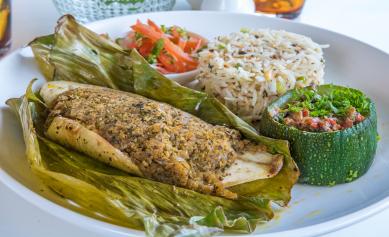 Fish in a banana leaf with a coconut stuff
Served with a perfumed rice, stuffed vegetables and a homemade chatiny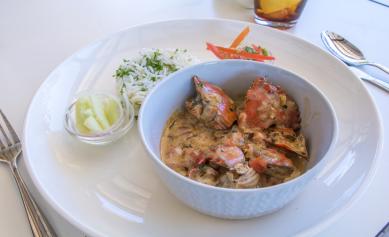 Carbs and garlic
Served with a perfumed rice and a homemade chatiny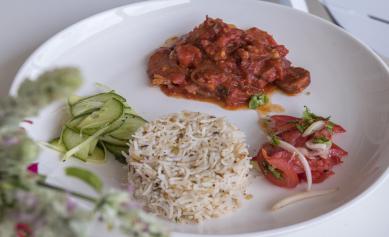 Mauritian rougail sausages
Served with a perfumed rice, cucumber salad and a homemade chatiny
Download
Discover the menu of the restaurant Station A