The Anbalaba villas will be delivered in August as soon as the construction of the access roads are completed.
During the month of July, 75% of the roads were paved. It is expected that the paving will be completed during the coming weeks. In this way, the construction of the infrastructures works will be completed and the domaine will be fully accessible. Thus, the Anbalaba units will finally be connected to water and electricity, to welcome the first homeowners.
In the meantime, find out how the roads are shaping up on the hill of Baie du Cap!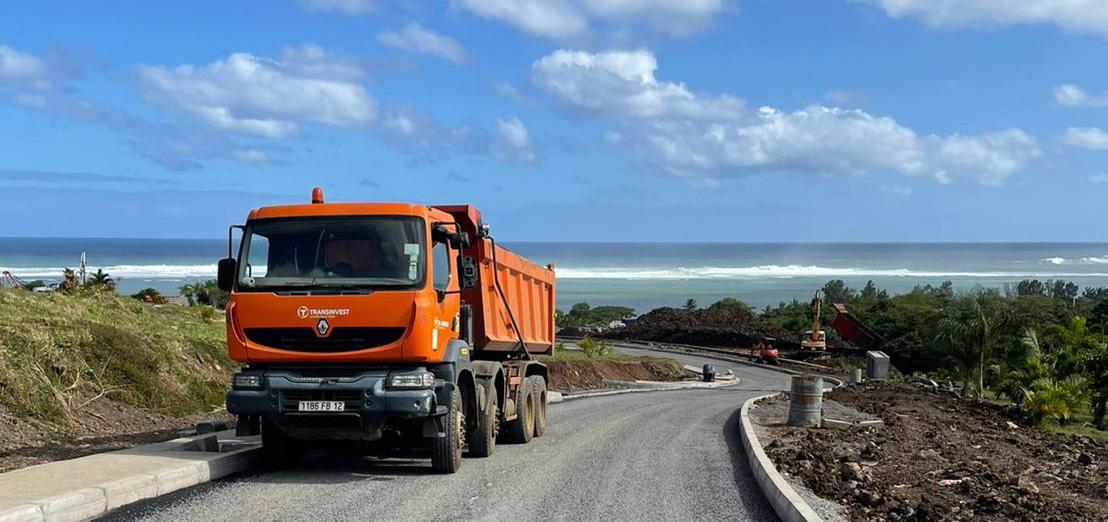 To build these new access roads, Anbalaba has chosen one of the leaders in the Mauritian infrastructure market: the company Sotravic. This company delivers projects throughout the Indian Ocean.
PROGRESS OF THE PROJECT IN KEY FIGURES
1,5 km

of roads being paved

5 villas,

18 apartments and 6 building Plots currently under construction

1st phase

of the construction site delivered in August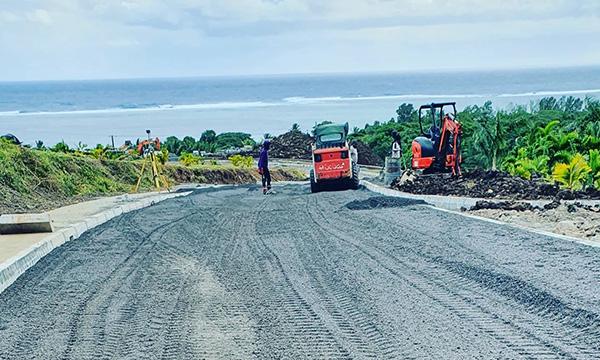 Nitin GOPAL, Director of Development at Anbalaba Resort, talks about his new access roads: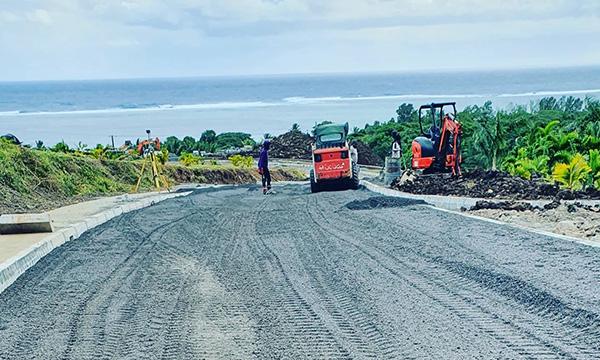 « When the compaction of crusher run starts as well as landscaping, it is always a relief that we are approaching the end of infra works, which implies the beginning of other phases »
Discover the

work

progress of Anbalaba villas

as well as

the

access

roads in

this

video:
Last opportunity! Villa Pomelo: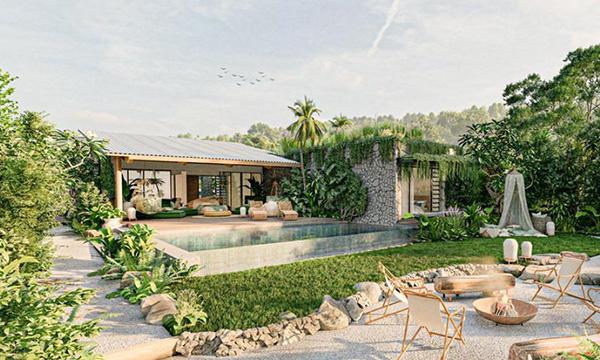 Only one more Pomelo villa is available for sale: the Pomelo M31.

This sumptuous villa is ideally located on the road leading to Anbalaba Village on the west. It offers a spectacular view of the lagoon of Baie du Cap while being close to the amenities and animations of the village.

The different spaces of the villa have been designed to promote the well-being and comfort of the inhabitants. The 3 bedrooms and the spacious living rooms favour conviviality and living with the rhythm of the seasons and the landscape. The living room is open onto a beautiful terrace, which extends to an azure blue pool, whose reflections recall the colour of the sky and the ocean. The garden is composed of various tropical plants specific to Mauritius: serenity assured in an environment suitable for relaxation!
Visit one of the finished Pomelo villas