After the rehabiliting the former Police Station of Baie du Cap, protecting the old stones, fixing a new identical roof, which now host the sales office of Anbalaba, we continue to beautify this authentic fishing village.
The coast-guards' s garage , unused for ten years, has been completely repainted and on its doors, the work of Vaco has been reproduced.
The former registry office has also taken the duck blue tone of Anbalaba.
And to close the site, we asked Jasheel Ramphul, to realize a long design illustrating the future life , the landscapes of the area and the activities that are practiced there (kitesurf, golf, hunting, trekking, fishing, ...). We have also integrated the faces of the inhabitants of Baie du Cap, Judex the fish seller or Jaghar and its pineapples.
A total of 27 panels inspire the dynamism and youth of this new development.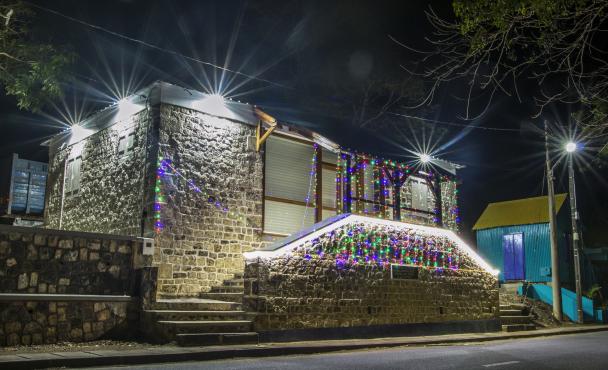 Lights for Divali on the Baie du Cap Coastal Road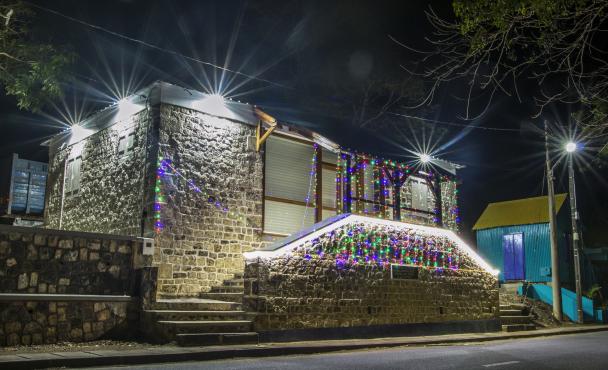 Thursday, October 19 was Divali, the festival of lights.
In Mauritius, Hindus celebrate Divali, the festival of lights, in the hope of a fresh start and to remove the negative aspects of their lives.
Celebrated between October and November, Divali celebrates the arrival of summer in the Indian Ocean. On the first day of celebration, at dusk, colorful garlands and thousands of candles illuminate the streets and squares of the island, transforming it into a magical and almost unreal place.
Anbalaba on the most beautiful coastal road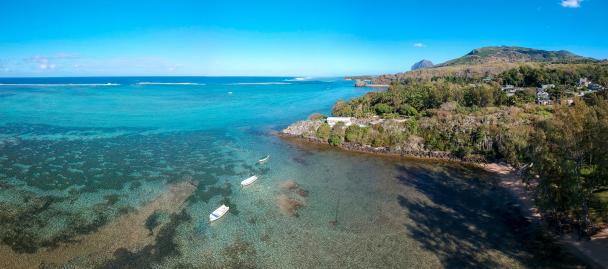 The Royal Road of South Mauritius through Baie du Cap, ranked among the 10 most beautiful roads in the world, is taken every day by many tourists. Walkers, riders or drivers, inhabitants or tourists who want to discover the splendid point of view of Macondé or those who climb on the heights of Chamarel have the chance to cross this village where time seems to have stopped, where children still play on the pier as the fishermen return with their lockers full and where Judex and Guita are waiting for you to discover the local specialties.
Visit the MTPA site