All food lovers will find their happiness in the south of Mauritius!
Casual, chic, feet in the sand, gourmet, local or atypical... There is a place for every occasion! Discover our selection of the best restaurants in the south of Mauritius.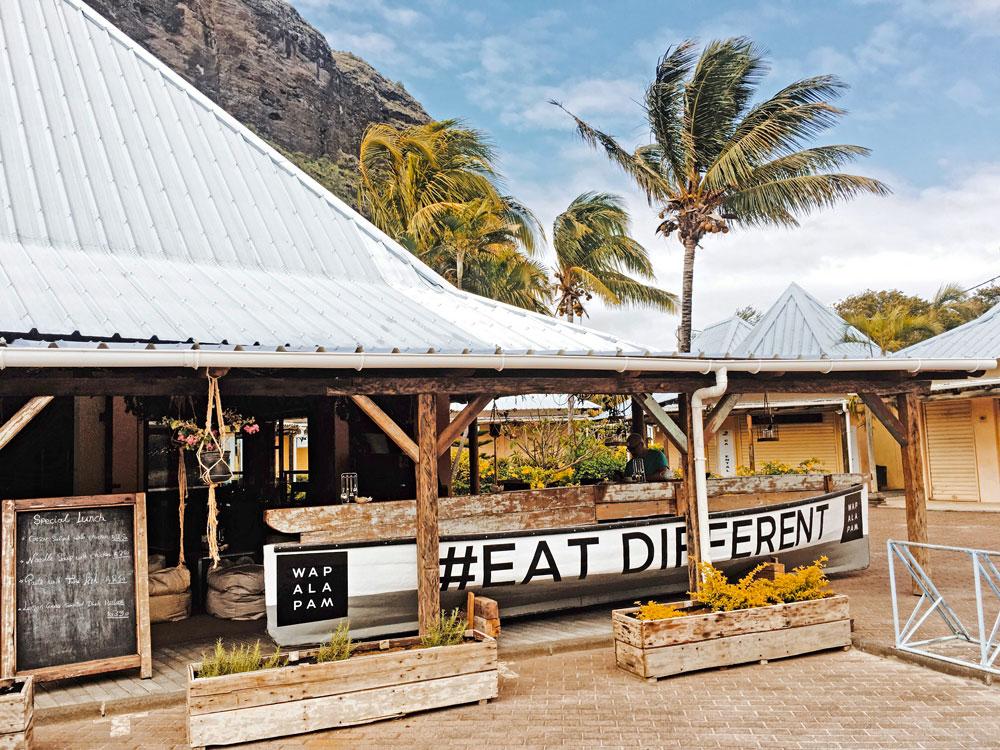 Wapalapam is an authentic restaurant located at the foot of the famous Morne Brabant. In this chic yet casual restaurant, one can enjoy typical dishes from the various islands of the Indian Ocean. The restaurant offers a unique experience in one of the most emblematic places in the south of Mauritius.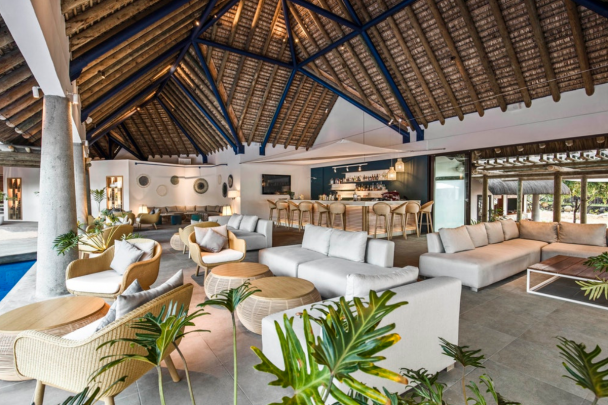 The C-BEACH, feet in the sand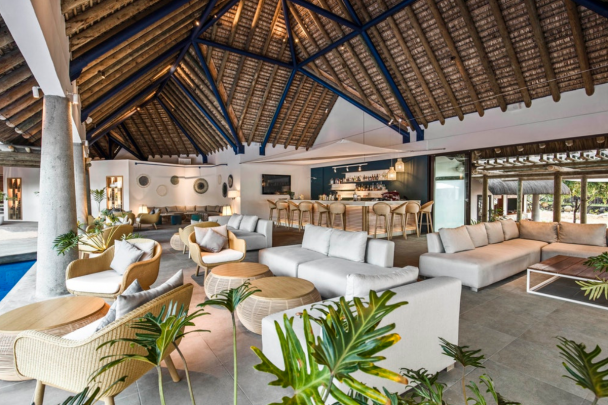 Among the restaurants in the south of Mauritius that locals love is C-BEACH. 
Ideally located between the beach and the surrounding nature, this beach club offers a culinary experience with dishes from all over the world, associated with exceptional wines.
With its friendly atmosphere and breathtaking views, C-BEACH is the perfect place to enjoy the south of Mauritius.
STATION A: the authentic gourmet restaurant in the south of Mauritius
Located in Anbalaba-village (Baie-du-Cap), the Station A restaurant is an invitation to discover  and share Mauritian dishes. Locals and tourists alike appreciate its terrace overlooking the lagoon, which is the perfect place to sip a cocktail in front of an enchanting sunset. 
Discover the restaurant in video:
Restaurants for all your cravings!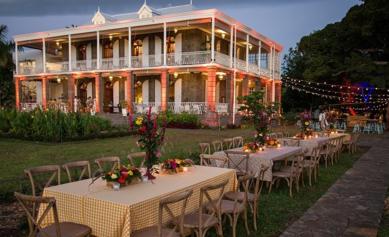 The Château de Bel Ombre, an exceptional place
This magnificent residence opens onto a French garden which amazes the guests. The restaurant offers refined cuisine with revisited Mauritian dishes.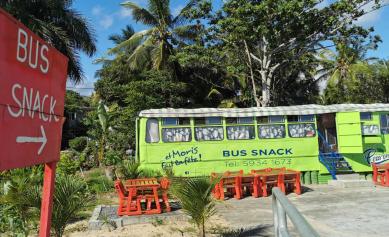 The Snack Bus, for a relaxed lunch
You can't miss this green bus when you drive along the road in Baie-du-Cap! Locals and tourists go there to enjoy tasty local cuisine and the smells of spices.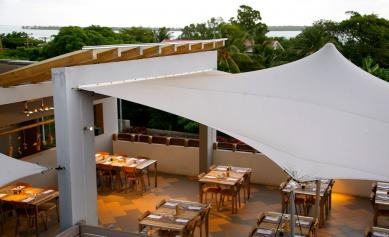 Enso, the kite surfers' favourite spot
From burgers to grilled meat and seafood, Enso offers a wide choice of fresh products in a place that invites you to relax! Its proximity to the coast makes it the water sports enthusiasts' favorite spot.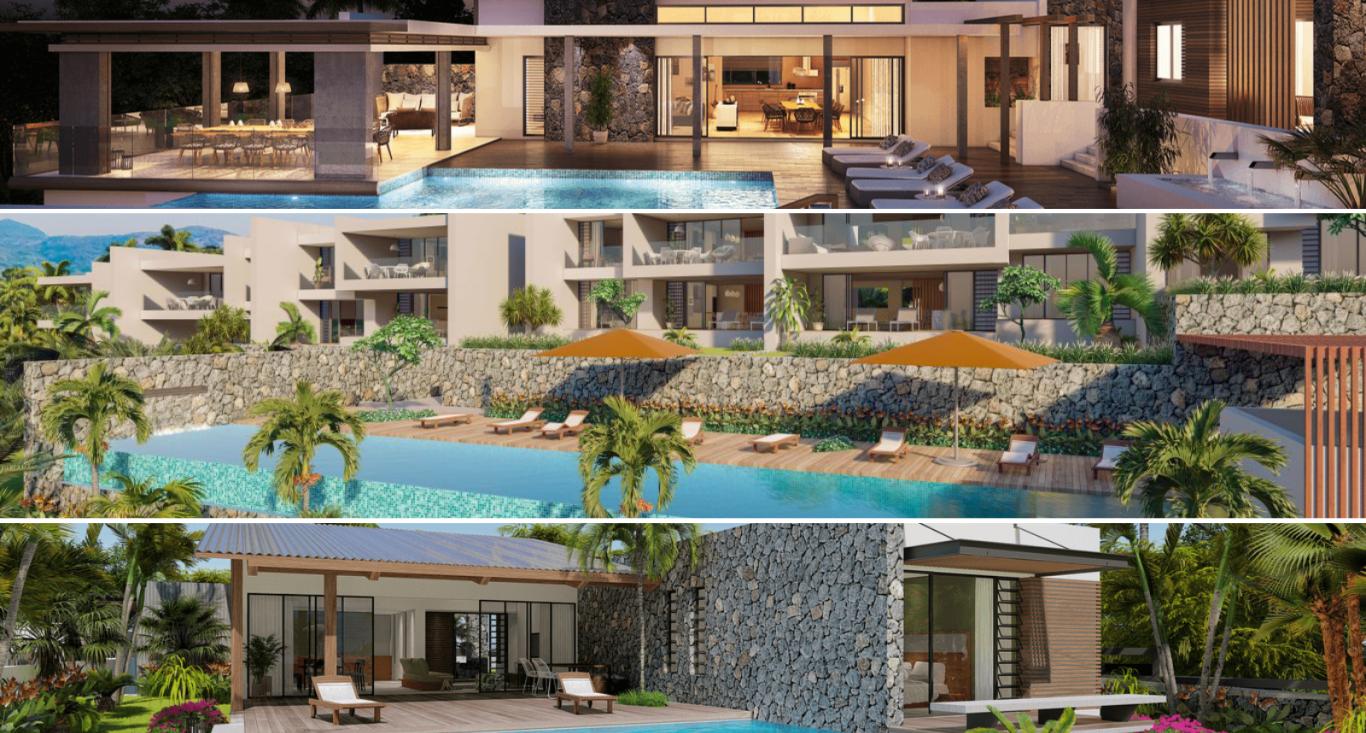 Lunch at Station A, live in Anbalaba!
The Station A restaurant is located at the entrance of Anbalaba-village, in the former police station of Baie-du-Cap.

On the heights of Station A, facing the lagoon, discover the Anbalaba residences: prestigious villas, apartments with exceptional views of the lagoon, land to build the villa of your dreams…

This real estate complex, which is imagined in total harmony with the Mauritian environment, will soon offer a dream living environment. Some properties are still for sale:


Contact our team