That's it, Anbalaba has opened its first restaurant at the entrance of the Domain : STATION A.
On the first floor of the new commercial building, under the large veranda, it is a beautiful place where you have only one dream: sharing a convivial and gourmet moment with family and friends, watching the sunset and enjoying a delicious cocktail.
Cécilia Robert is the manager of this new restaurant STATION A. Assisted by François Garcin, Ma Cuisine Ltd, for all that concerns the organization of the kitchen and the restaurant, they set up of the menu, the team and the overall concept of the restaurant.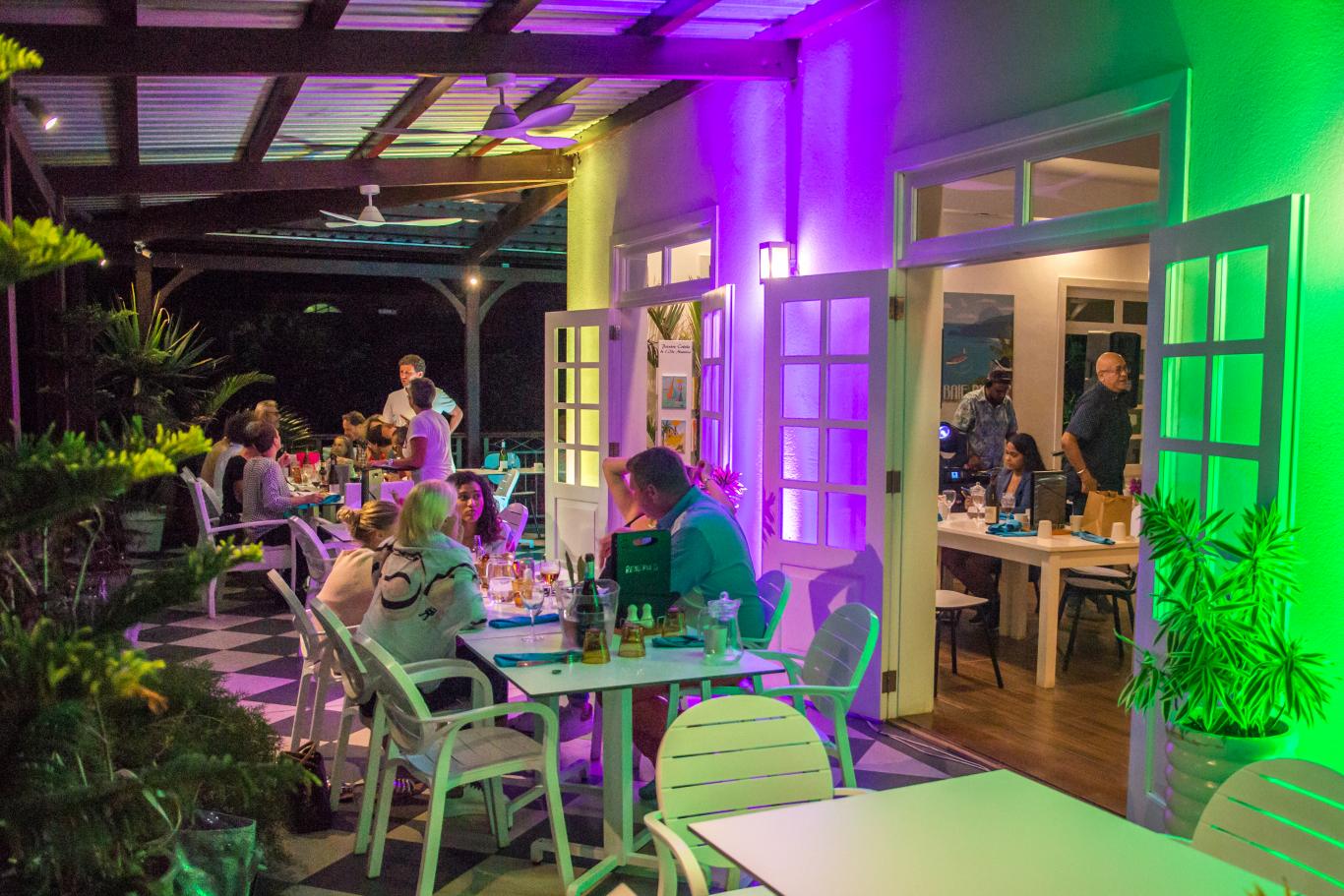 As for the decoration which is simple, chic and elegant, it enhance perfectly this building build in a tipical Mauritian style. Yann Legoff, chief - decorator for shootings in Paris, gave this trend : he has designed the bar, the lattices and chosen this blue in harmony with the lagoon and Anbalaba..
Les Posters Vintages de Jasheel Ramphul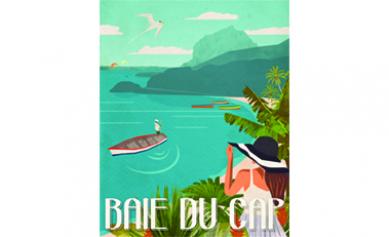 BAIE DU CAP
His native village with the Morne mountain, a pirogue and a lovely inhabitant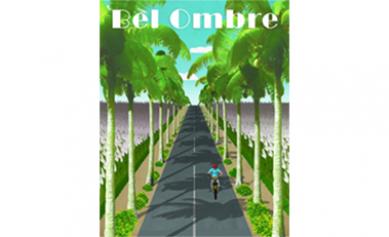 BEL OMBRE
The main road of coconut palms of Bel Ombre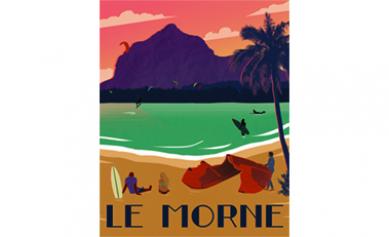 LE MORNE
The Morne mountain with kitesurfers
In line with the design proposed by Yann, Jasheel has created the STATION A logo and all the vintage posters, the beginning of a new collection. And if you wish, you can get one to your home - contact him directly by email: images@anbalaba.com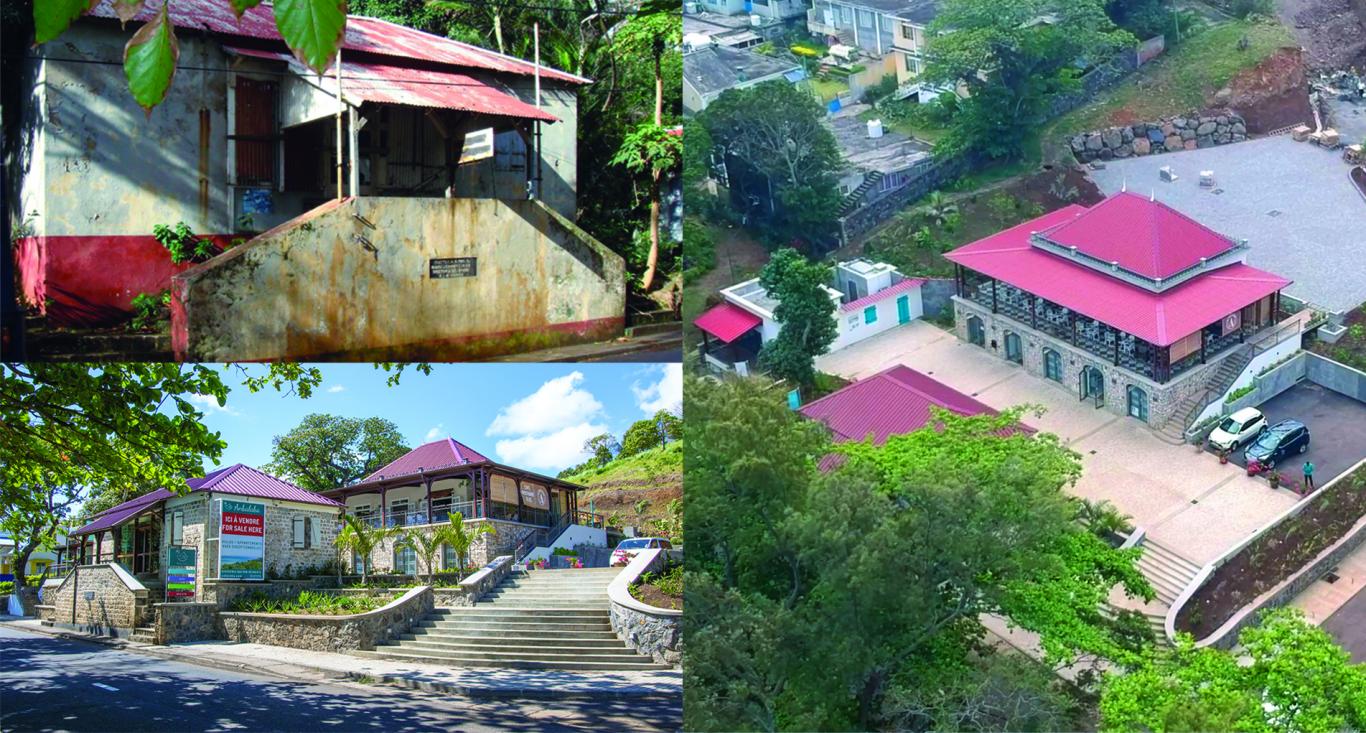 Why the name of STATION A ?
The choice of the name goes to Hippolyte Bouigue. It will be STATION A.
Indeed, this name immediately refers to the former Police Station of Baie du Cap.
The former police STATION of Baie du Cap was built 100 years ago and offers an interesting heritage of the past in this fishermen village for several reasons.
It is a citizen contribution of the owner of the sugar company of Bel Ombre, at the beginning of the 20th century. The slab installed on the steps allowing access to the police station from the coastal road attests that, on the instructions of Nakoda Ludhaboy Corjee, the Muslim owner of Bel Ombre Sugar Estate, Mr.H.J.H. in 1905 Hamed offered a police station to the region of Baie-du-Cap, probably one of the oldest in the Savanne District after that in Souillac.
Mr. Nakoda Corjee was also the owner of Bel Ombre Castle.
This police station would have been built from debris of Clan Campbell, a ship wrecked somewhere on the reefs between Souillac and Cape Bay, September 21, 1882.
In 2008, the police station was moved to Bel Ombre next to the coast guard.
Vintage Mauritius