Chamarel is an emblematic village located in south-west Mauritius, about ten kilometres from Anbalaba.
Between turquoise lagoon and tropical forest, both Mauritians and tourists alike appreciate Chamarel's landscapes. In addition to its lush wilderness, the village offers sporting and culinary attractions.

The Chamarel landscapes will take your breath away! The Seven Coloured Earths result from a rare geological phenomenon. The morning light sublimates the shades of red, orange and ochre that make up the soil from the forest.
Chamarel in figures
783

residents in the village of Chamarel

60

endemic native species of plants

1,7

KM

of possible hike trails in the Chamarel park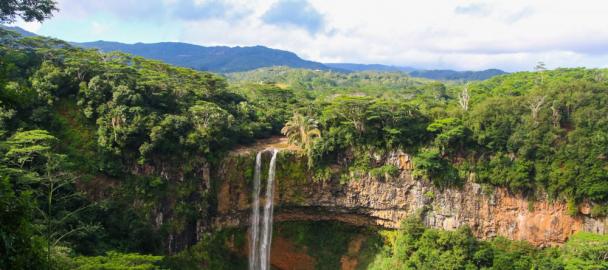 Equally impressive marvels of nature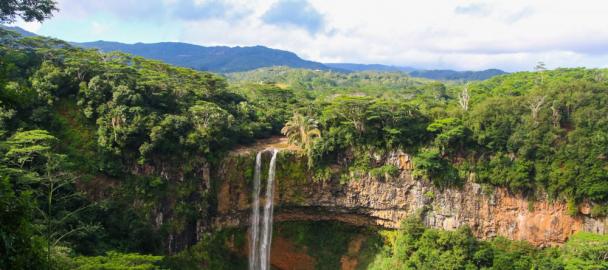 The Chamarel Falls are 100 meters high and offer a spectacular landscape, especially during rain season (December to April).
Whether you partake in a swim at the foot of the waterfall or a hike to admire the landscape from the top, wonders are always nearby.
Discover Chamarel with unforgettable activities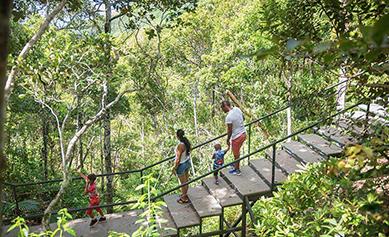 Ebony Forest Reserve
Museum, hiking or wildlife observation… This place, which is one of the most preserved on the island, offers many activities.
Discover the Ebony Forest Reserve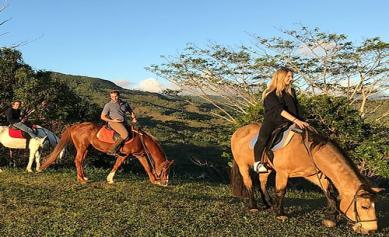 Horseback riding
La Vieille Cheminée is an eco-lodge located in Chamarel that offers horseback rides to discover Mauritius in a whole different way.
Discover La Vieille Cheminée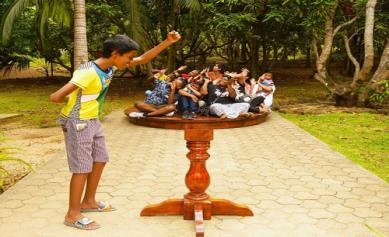 Curious Corner
Discover the museum of illusion and mystery in Chamarel during your stay in Mauritius.
Discover the Curious Corner
The Rhumerie de Chamarel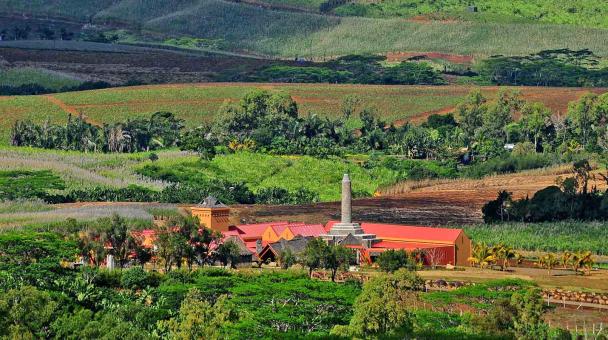 Discover the many particularities of this distillery! This is the youngest distillery in Mauritius, having been created by the Couacaud family in 2008.

From production to distribution, this distillery is committed to a sustainable development approach. Planning a trip to Mauritius? Consider organizing a rum-tasting visit at this family-operated distillery in Chamarel.
Arrange a visit.