On September 26th and 27th, a craft market took place in Anbalaba.
The Anbalaba Team organized this unique event in collaboration with creator Amar Nattoo. 17 local artisans responded and came to exhibit their colourful creations.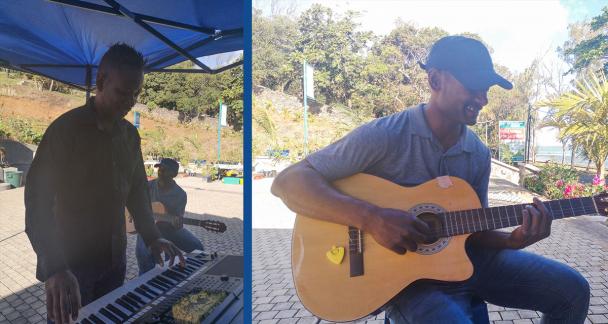 The result was quite festive!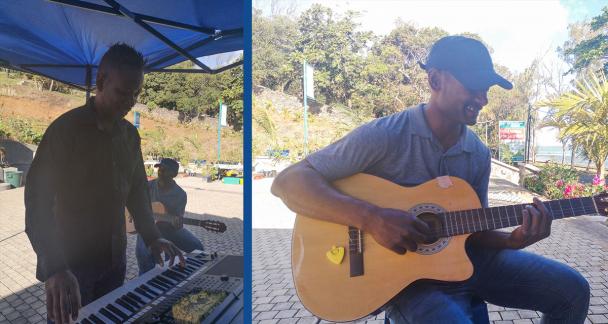 Performances by the choir musicians of the Church of Saint Francis of Assisi in Baie du Cap punctuated the day. Despite a few showers, the sun was shining at the craft market in Anbalaba!
The inhabitants of the region and Sunday afternoon strollers were able to meet the artisans and discover their original and colourful creations.
Discover the event on video!
Artisans present at Anbalaba's craft market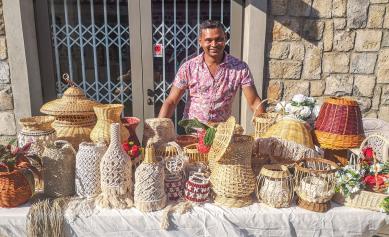 Amar Nattoo
The organizer of this event, the one who brought everyone together, but above all, a master in macrame and rattan weaving. He manufactures, among other things, lamps and hanging pots.
Bless & Sew
Dorine manufactures pouches, bags and toiletry bags of all shapes and sizes. This seamstress, with a strong attention to details and finishes, imagines trendy and original creations.
Discover her work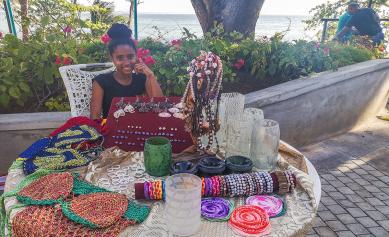 David Clarel
An artist from Baie du Cap who carves coconuts, polishes glass and even transforms beautiful seashells into earrings. Its braided bracelets are a must have in Baie du Cap!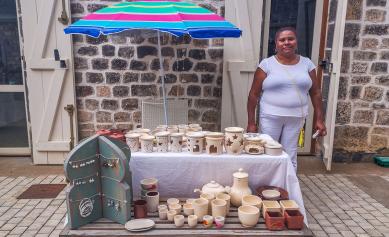 Priscilla
She is the terracotta Queen: cups, pots, trivets, candles… Each object is shaped with the greatest care. Nothing sticks out, her work is exceptional!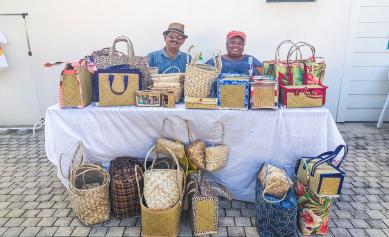 Cindirella
Her passion? Vacoas rods. If you are looking for cute baskets, bags, vacoas pouches or even just fabric pouches, you can trust her!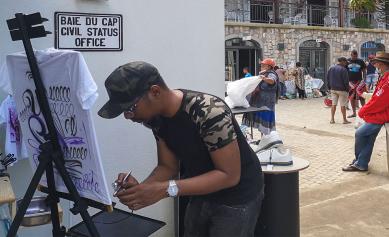 Yonni
This artist specializes in t-shirt customization. He is able to paint a portrait in a matter of minutes. You can also bring him white sneakers, for a fresh new look!
The first edition of Anbalaba's craft market has been a real success! Between the discovery of talented craftsmen and Creole music concerts, visitors appreciated this moment of sharing. We will keep you informed of upcoming events!