Paille-en-queue - V13
Les Hauts d'Anbalaba
The Paille en Queue design is an ode to comfort. Designed over three different levels, it offers living space of 594 m² on a plot of 2883 m².
Contact us
A question ?
One of our advisors will be happy to help you
An 18 to 20-foot boat is reserved for each villa's owner, allowing them to enjoy the many splendours of the Baie du Cap lagoon. A boathouse service is also available to manage the craft's upkeep and maintenance.
5

Rooms

5

Bathrooms

594

Surface area
The four magnificent Paille en Queue villas are distinguished by their layout over three levels, making for breath-taking views over the ocean and horizon. The first floor consists of two bedrooms, including a beautiful master suite with an en-suite bathroom and private terrace. On the middle level are a spacious kitchen and annex rooms, an airy living room, a bright dining room, a pleasant office or TV room, and a second large bedroom. A substantial veranda extends the villas' living space outdoors, and abuts a swimming pool in which to enjoy a delicious dip – another of the many selling points of the Paille en Queue villa design.
Finally, on the garden level, and accessible either via a set of stairs leading directly to the veranda or via the main external staircase, are two bedrooms with an en-suite bathroom each.  
Surface plan
SUMMARY
Villa set over three floors
594 m² of living space
5 to 6 en-suite bedrooms, including a master suite
Private garden
Swimming pool (61,8 m²)
This content requires HTML5 & Javascript or Adobe Flash Player Version 9 or higher. <!–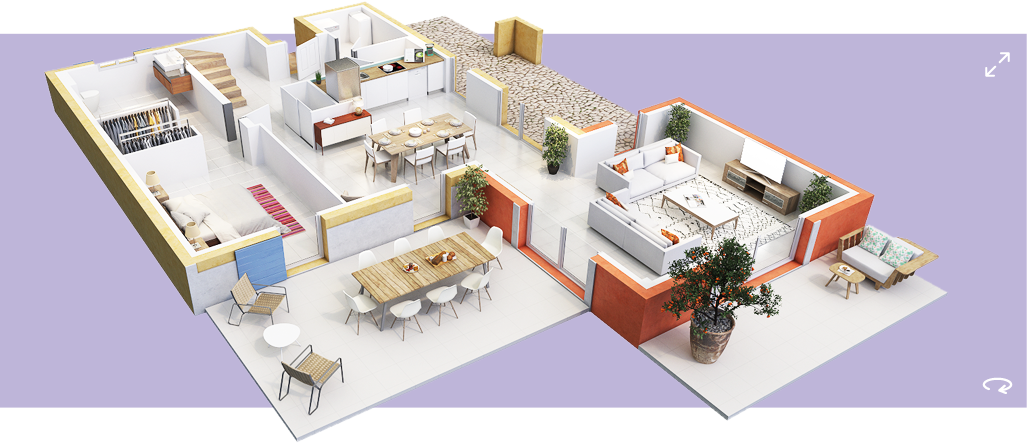 –>
This content requires HTML5 & Javascript or Adobe Flash Player Version 9 or higher. <!–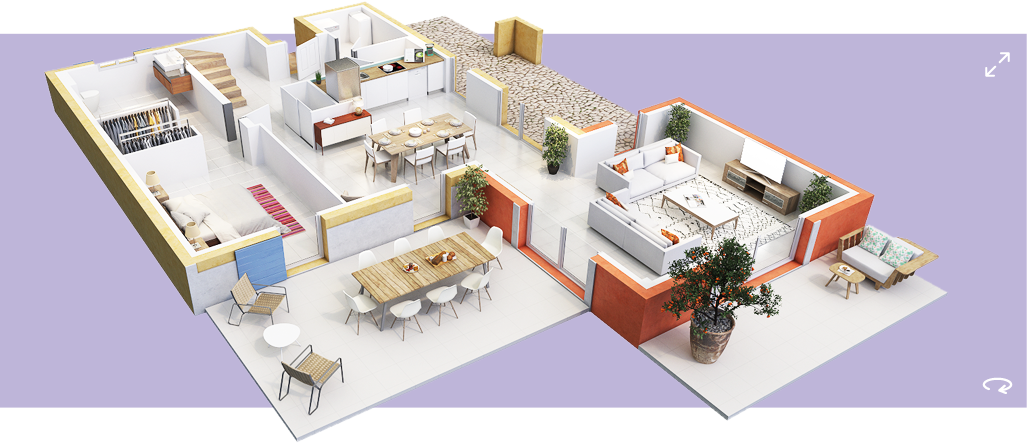 –>
This content requires HTML5 & Javascript or Adobe Flash Player Version 9 or higher. <!–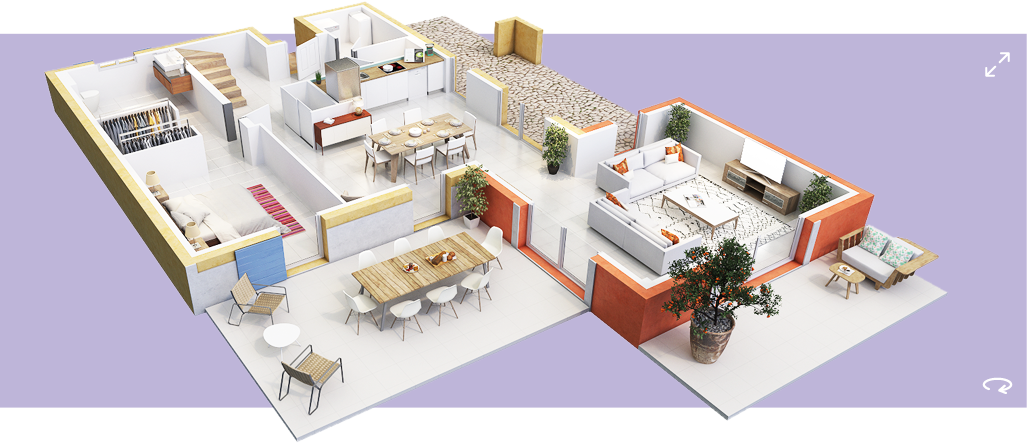 –>
Les Hauts d'Anbalaba
Les Hauts d'Anbalaba consists of 10 luxurious villas on attractive plots of 2000 to 2500 m². These exceptional villas' refined and elegant design was inspired by the local architecture, maximises light and space and offers their inhabitants the ultimate in wellbeing. Their generous openings bring the outdoors in, allowing residents to enjoy the unique natural environment that surrounds them.
Three villa designs are available: Cape Serin, Cardinal and Paille en Queue. They are named after the birds that fly over the Cape Bay area but are also a nod to the villas' location, overlooking Anbalaba Village and the turquoise waters of the lagoon. Each villa is carefully designed according to the site's topography, creating living spaces that perfectly espouse Baie du Cap's verdant hills and offer breath-taking views over the lagoon and coral reef.
Les Hauts d'Anbalaba also includes six plots of unbuilt land of 1,900 to 2,700 m². These are located at the highest point of the Anbalaba site and offer extraordinary views over the azure expanse of the ocean. With architect-drafted building guidelines that chime perfectly with the aesthetic of Les Hauts d'Anbalaba, these plots offer buyers an opportunity to build unique villas of the highest standing, designed either by ERIC CHAVOIX, Anbalaba's architects, or by an architect of their choice.
Pack deco
Zen Atmosphere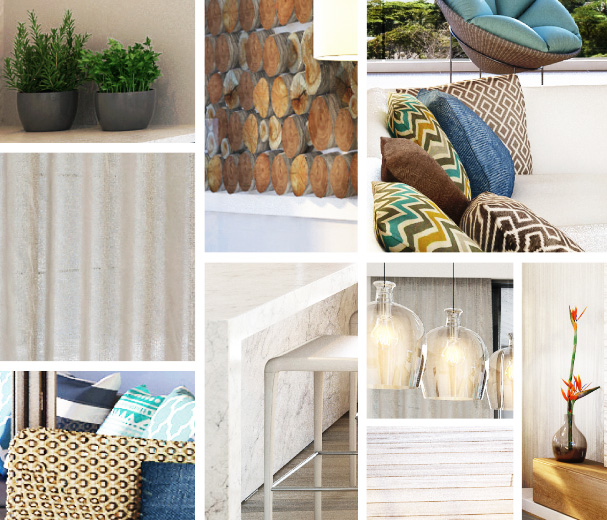 The Zen Atmosphere pack is characterised by soft, soothing, natural hues such as beige and white, conducive to relaxation and serenity. To these restful shades are added fluid lines and careful lighting. Together, they create a muted, cosy atmosphere and a sense of fulfilment.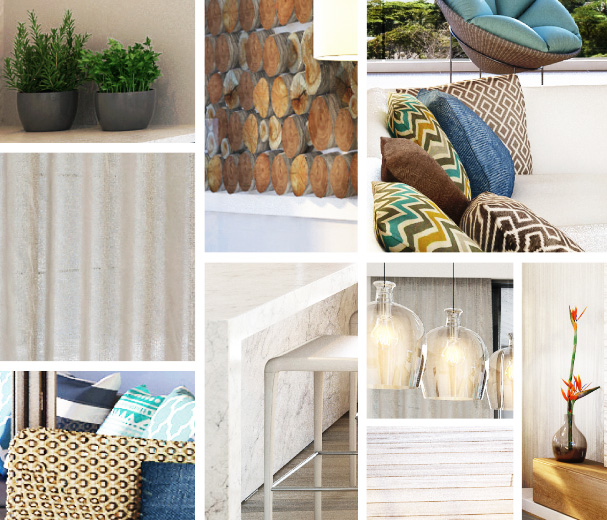 Tropical Elegance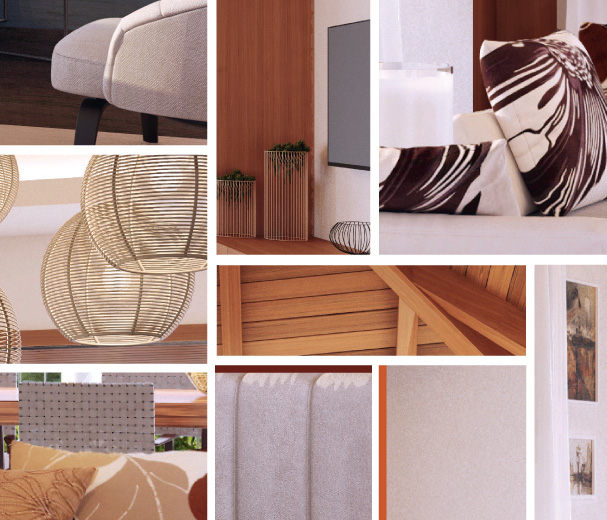 The Tropical Elegance pack, which reinterprets traditional Mauritian style by mixing in contemporary touches, evokes earthy hues and noble materials and employs wood and natural tones. Both sober and refined, this subtle, understated décor is imbued with a timeless charm and inspires a sensation of genuine wellbeing.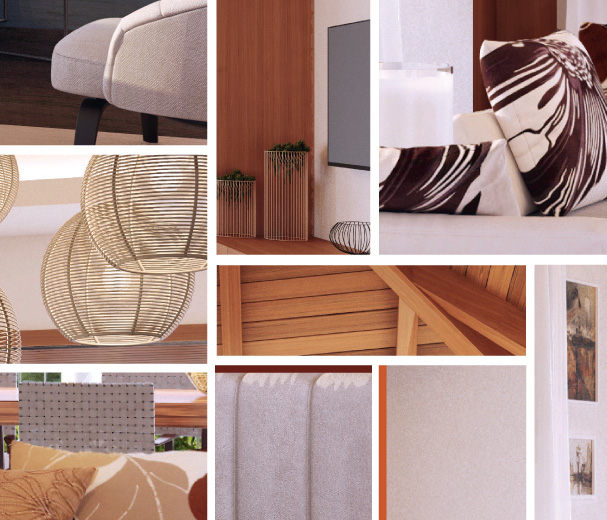 Subscribe to our newsletter