Peaceful summer adventures in Mauritius
The south of Mauritius is a haven of peace that radiates serenity and tranquility thanks to its intimate setting, perfect for a relaxing summer. You can recharge your batteries in the midst of lush vegetation thanks to a tropical climate, with an average temperature of 26° during the austral winter from May to October. During that season, the island is also blessed with pleasant weather, so you can enjoy a wide range of outdoor activities: hiking, biking, diving, kitesurfing and fishing. Discover three unmissable sites of southern Mauritius!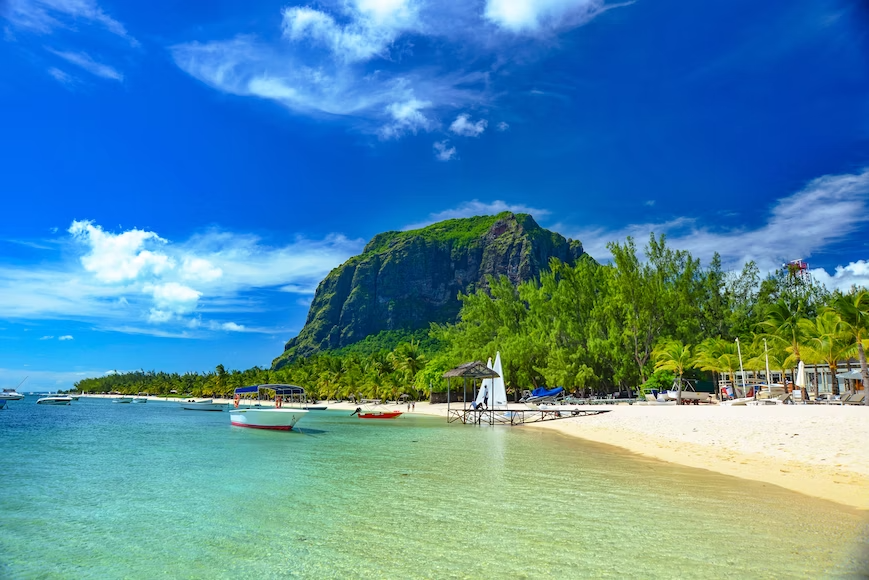 Experience the authentic Mauritian way of life during your summer in Mauritius, by meeting Mauritians and their culture, and by visiting the island's natural sites. The lush natural landscape of the south, with its sporting activities and gastronomic delights, will take your breath away.
CHAMAREL WATERFALL, A LANDMARK OF SOUTH-WEST MAURITIUS
Marvel at the Chamarel waterfall during your summer in Mauritius. At 100 metres high, this waterfall offers an awe-inspiring panorama all year round. Whether you opt for a swim at the foot of the waterfall or a hike to admire the scenery from the top, you're in for a real treat!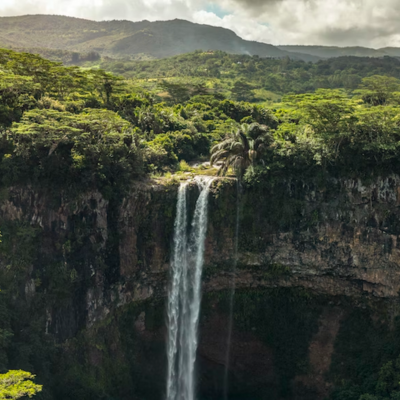 A SUMMER IN MAURITIUS: ADVENTURE IN THE LAND OF THE 7 COLORS
Tucked away some ten kilometers from Anbalaba, the Land of 7 Colours truly is a natural wonder. Thanks to the presence of volcanic rocks, small sand dunes shape the landscape.

This rare geological phenomenon immerses you in an sea of hues and colors. Home to a wealth of flora and fauna, this natural amphitheater promises an unforgettable experience. It's the perfect place to have fun in a magical environment.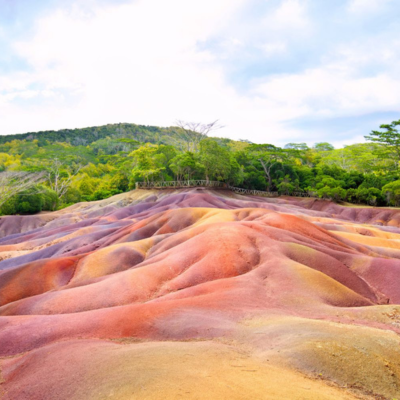 MACONDÉ, A SANCTUARY OF MAURITIAN NATURE
Emblematic of the Baie du Cap village, this majestic rocky promontory promises breathtaking views!

This rocky outcrop in the south-west of Mauritius offers a stunning view of the coastline, with its emerald lagoon, lush green slopes and deep bay. You'll be spoilt for choice during your summer in Mauritius!