Anbalaba is emerging slowly in the heart of the village of Baie du Cap !
Since October, the main road access has been the subject of extensive earthworks, representing a displaced land volume of nearly 3000 m3. The stones were sorted according to their size, and the earth was stored on the heights at the level of the future parking of Anbalaba-Village.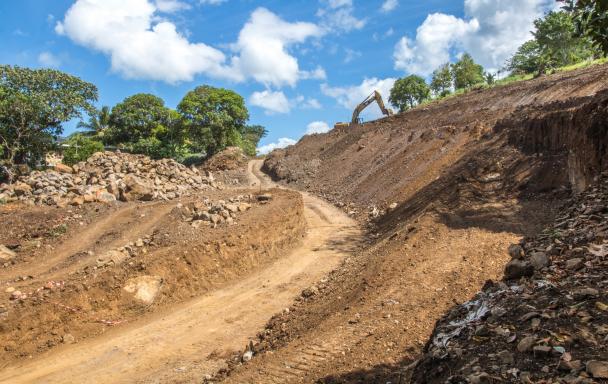 Earthwork in Baie du Cap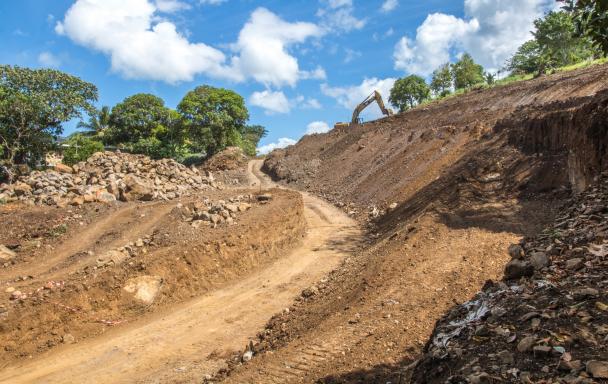 These earthworks have led us to take an interest in the geology of Mauritius, and its volcanic formation - Also after doing some research we have found that the region of Cape Bay is one of the oldest volcanic series in the world. 'Island - that's why we have so far evacuated more land than rocks!
For those interested in geology here is a document read on the internet: Mauritius - Geology and large physical ensembles:  Ile Maurice - Géologie et grands ensembles physiques.
The site of Anbalaba in full evolution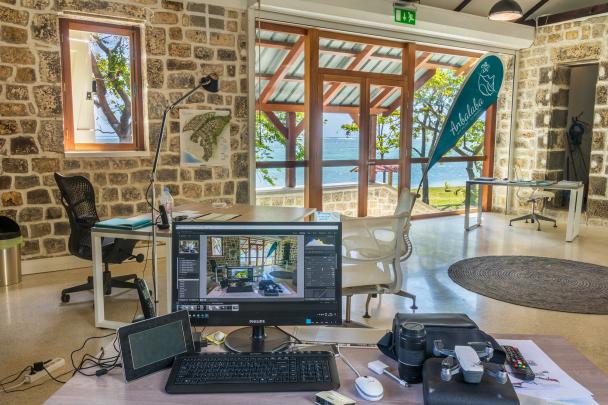 Come visit the Anbalaba site, discover the complete program. We invite you to meet us in the sales office located in the Old Police Station that we recently renovated and we will drive you to the heart of Anbalaba, Baie du Cap's new and unmissable place to live!

These works to smooth and shape the future access to Anbalaba-Village and to the future inhabitants, symbolically open the way to a new way of living Mauritius, closer to its roots and its values: A positive step forward for the village fishermen of Baie du Cap.

The cornice takes shape, the views of the lagoon are exceptional - Anbalaba-Village is really on the heights of Cape Bay, and offers a breathtaking panorama of Macondé at the Passe de Bel Ombre.