When Gilles started to look into buying real estate in Mauritius, it was mainly to enjoy the Indian Ocean island's unique quality of life, and of course to admire the lagoon and sunset from his veranda every day.
Thus was born Anbalaba. The development is intended to offer opportunity those who dream of buying real estate in Mauritius an opportunity to do so. In addition to its views over the sea and sunset and its location only a few kilometres from the legendary Morne mountain, the development is integrated into an authentic fishing village, in which life is lived at a gentle pace.
Anbalaba offers 3 types of properties in Mauritius: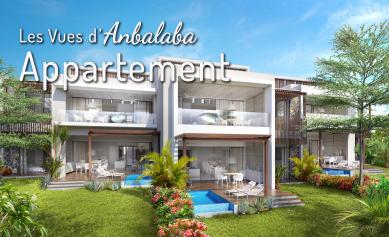 LES VUES - 170 m2 apartments with 3 bedrooms and 2 bathrooms
This type of property is ideal for those who wish to invest in real estate for the future, while benefitting from a 3.5% return on their investment in the form of short-term rentals. Anbalaba is located in a highly sought-after part of Mauritius.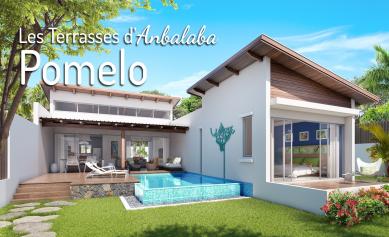 LES TERRASSES - 200 m2 villas with 3 bedrooms and 3 bathrooms
Each villa has been designed to provide a unique experience of life in the tropics. Their large terraces are the perfect backdrop to their residents' most memorable moments as a family, while children can cool off in each villa's swimming pool.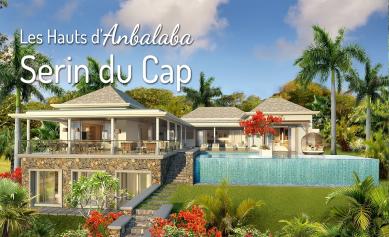 LES HAUTS - 500 m2+ prestige villas with 5 bedrooms and 5 bathrooms
These large and prestigious villas are designed for large families. They are intended for people who enjoy sharing their home, adventures and experiences with friends while maintaining the utmost privacy.
For our more creative clients, Anbalaba also has six building plots measuring over 2000 m2 each for sale: the ideal place to build your dream home, while respecting the Anbalaba estate's building specifications.