Boats and the Mauritian lagoon are a match made in heaven. Whether you enjoy sailing for pleasure or big-game fishing, select a boat in Mauritius and enjoy the complimentary services that come with your purchase of a Prestige villa in Les Hauts d'Anbalaba.
Whether it's for the satisfaction of admiring your villa from the sea, to enjoy a sundowner on the water as the day draws to an end or for water skiing, having a boat allows you to make the most of the joys of the sea. But which boat to choose? Anbalaba has sought the advice of Igor Van Nuwenborg, a shipbuilding professional with more than 25 years of experience.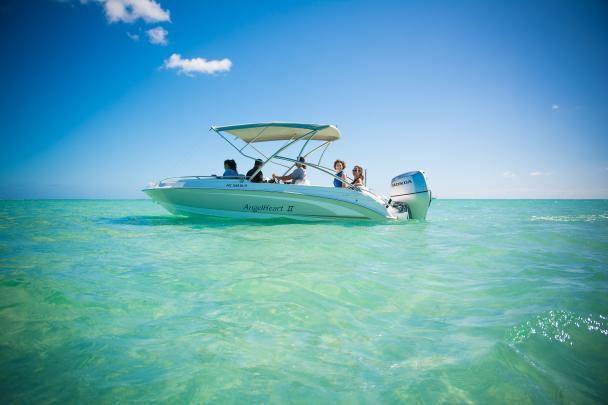 Expert advice on choosing a boat in Mauritius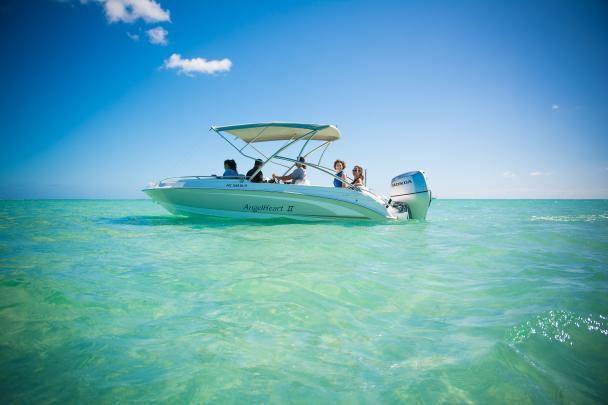 An architect and designer, Igor is passionate about the nautical world. He has worked on every type of vessel, and in particular on those best suited to the Anbalaba lagoon. He offers a basic model for sale which can then be personalised according to each client's taste and needs. He is also an excellent source of advice about what boat to choose, depending upon what you intend to do with it.
Igor's basic model, a monohull-type vessel equipped with a GPS navigation system, is suitable for both cruising in the lagoon and navigating the high seas (should you wish to exit the lagoon via one of the two reef breaks off the coast of Baie du Cap).
If you're still finding your sea-legs, Anbalaba and Igor offer you the complimentary services of a skipper, ensuring your boating experience is one of pure pleasure. Our skipper will introduce you to the nautical environment, teach you to recognise what conditions are appropriate for a day on the water outside of the reef, and work with you until you comfortable with helming your boat alone.
Anbalaba and Igor are also working on an environmentally-friendly vessel equipped with an electric propulsion engine, which will have a minimal environmental footprint. 
Choosing a boat in Mauritius is surprisingly easy thanks to the professional advice of specialists such as Igor Van Nuwenborg.