A new stage has been completed on the construction site of Les Vues d'Anbalaba apartments with the dynamic compaction of the soil.
Special foundations had to be made to stabilize the soil before the construction of the buildings. For this, Anbalaba called on the Keller Group, a specialist in dynamic compaction. This process improves the properties of the soil while increasing its bearing capacity.
DYNAMIC COMPACTION KEY FIGURES
70 T

is the weight of the compaction mass

5 steps

to adequate dynamic compaction

180

holes dug for soil compaction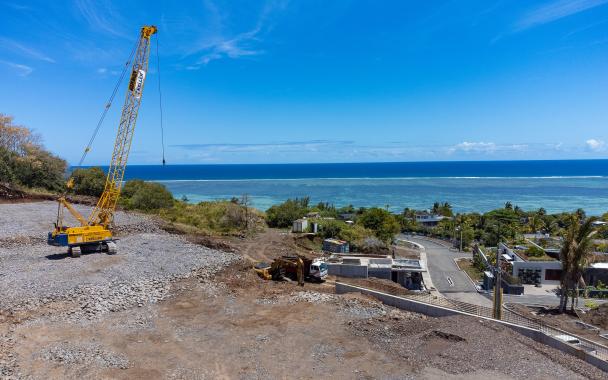 THE 5 STAGES OF DYNAMIC COMPACTION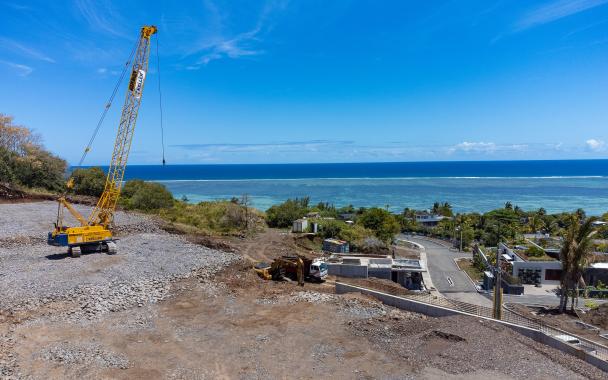 Dynamic compaction is a technique for compacting the soil to give it density and stability:
1 - We dig a hole using a digger
2 - We fill it with pebbles of a few centimetres
3 - A mass of several tons is dropped using a crane to push the aggregates into the ground.
4 - After tamping, fill the hole with pebbles and tamp again with the mass.
5 - Repeat the operation as many times as necessary.
DISCOVER IN THE VIDEO THE DIFFERENT STAGES OF DYNAMIC COMPACTION
LES VUES D'ANBALABA APARTMENTS: LAST OPPORTUNITIES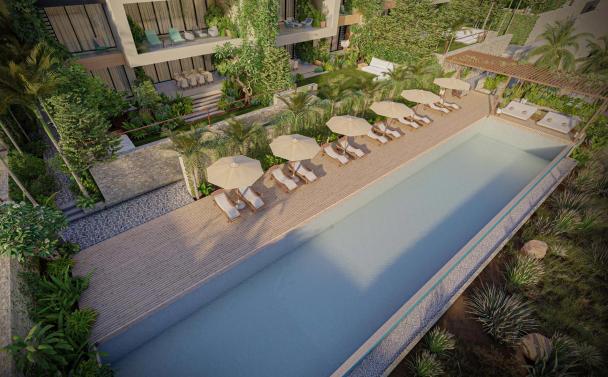 There are only 6 units left available for purchase among the 18 apartments that make up Les Vues d'Anbalaba.

These 180m² properties are composed of 3 bedrooms and a living room with an exceptional view of the lagoon! They combine luxury and nature by offering quality materials and neat finishes while nestling in lush greenery. Exclusive access to the 25-meter infinity pool is also reserved for residents.

Acquiring a Les Vues d'Anbalaba apartment also means benefiting from a bank guarantee (ECG: End of Completion Guarantee) and installment payment as part of an off-plan contract.
Learn more