On a morning, Maxwell Ernest - director of the kitesurfing school "Kiteglobing" in Bel Ombre - who is living in Baie du Cap - calls us to come with Matchu Lopes, and check if they could come to visit Anbalaba's site because Matchu loves Baie du Cap and he feels that it's a great place to practice kitesurfing in Mauritius, the lagoon is beautiful, the waves here are magical, and for him Baie du Cap is an excellent spot for kitesurfing.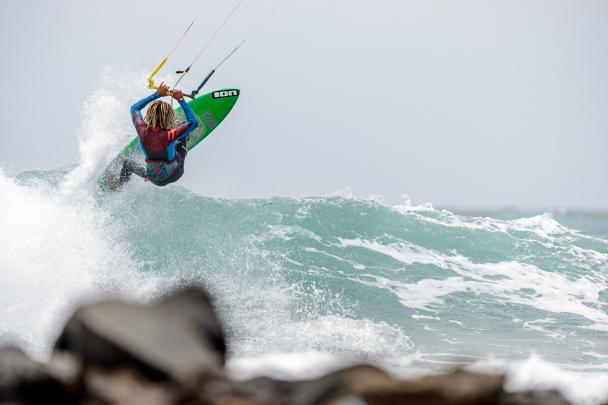 Matchu Lopes story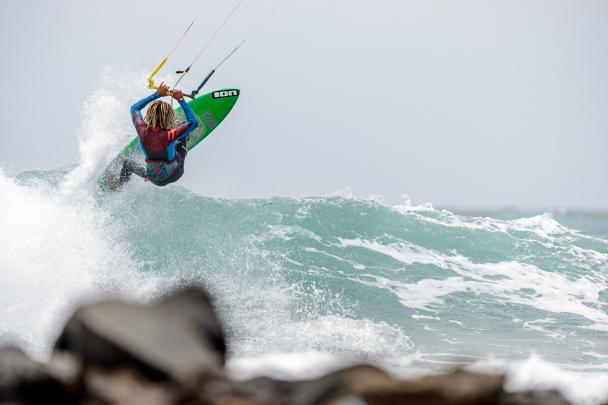 Matchu was born on October 4, 1993 on the island of Sal, Cabo Verde. He was raised by his father, who was a pioneer of caboverdean wind surfing, and at the tender age of 4 (before learning how to swim), he began body boarding the powerful shore breaks in front of Santa Maria village, and went on to winning multiple junior competitions in the following years.

He advanced to windsurfing at the age of 10, learning with the windsurfing legend Josh Angulo. 4 years later, he discovered kitesurfing, which quickly turned into a fascinating bond when he began strapless riding. At the age of 17, Matchu traveled for the first time abroad to Sardinia, with his best friend and childhood companion, Airton Cozzolino. Despite being the two youngest riders, they managed to reach the top two places. 
Today, Matchu loves traveling around the world, meeting new people, learning different cultures, trying different cuisines, and most importantly, exploring unknown places and waves, but always maintaining his appreciation and enormous affection for the little piece of land in the middle of the Atlantic Ocean where he grew up.
Discover his website: www.matchulopes.com
DISCOVER THE VISIT OF ANBALABA WITH THE INTERNATIONAL CHAMPION MATCHU LOPES, COMING TO KITESURF IN MAURITIUS.