Nomadic Resorts' CEO Louis Thompson, designed Anbalaba's landscaping with a responsible approach and shared environmental values.
The materials used, the philosophy of Nomadic Resorts, the atmosphere created for the outdoor spaces ... Here is everything you need to know about the novelties of the Pomelo villa!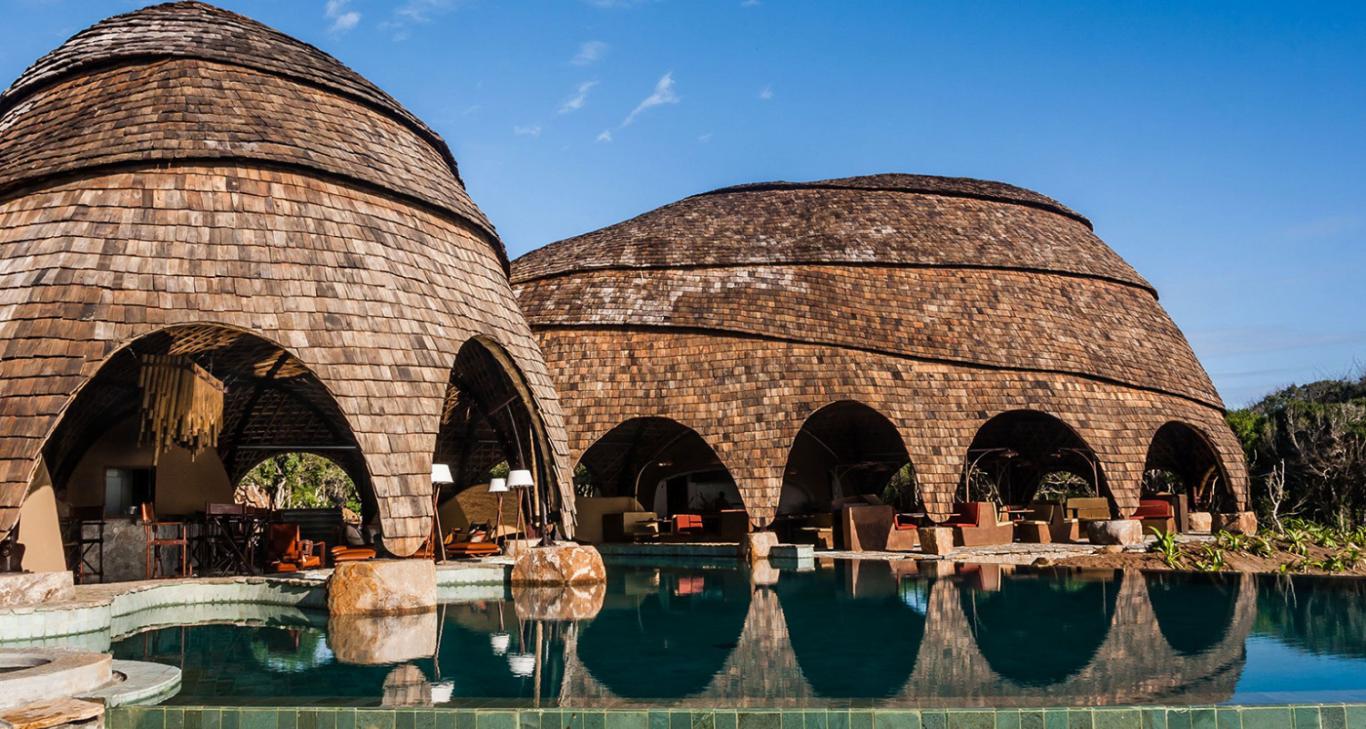 Nomadic Resorts has offices around the world, including in Mauritius. One of the reasons Anbalaba partnered with this interior design and landscaping company is because it shares their values of respect for the environment. Nomadic Resorts integrates a holistic dimension in each of its projects, architecture and nature are always connected. The design and landscape company specializes in bamboo constructions, regenerative landscaping and permaculture.
The green roof of the Pomelo villa
The Anbalaba villas have been designed in total harmony with nature. The green roofs of the Pomelo villa are one of the key elements!
Louis Thompson is familiar with this type of project, as Nomadic Resorts has already integrated green roofs in projects in Sri Lanka and Thailand. The landscaper based his work on the design imagined by Eric Chavoix and brought a vegetal twist, characteristic of his achievements.  
Thanks to these vegetated roofs, the exterior and interior spaces blend in with nature. These roofs are also essential for the management of the villa's rainwater.
A vegetable garden at the kitchen window
Aromatic plants and fresh vegetables accessible from the kitchen... The dream of food lovers becomes reality in the Pomelo villa!
Friendly spaces at every corner
The facilities of the Pomelo villa are made to disconnect in a privileged natural setting and enjoy every moment of the Mauritian life.
Beyond the garden: the lagoon
For a morning yoga session or a moment by the fire in the evening, Nomadic Resorts has integrated a friendly space with natural equipment to take full advantage of this breathtaking view over the lagoon.
Louis Thompson tells you more about his work on Anbalaba's landscaping: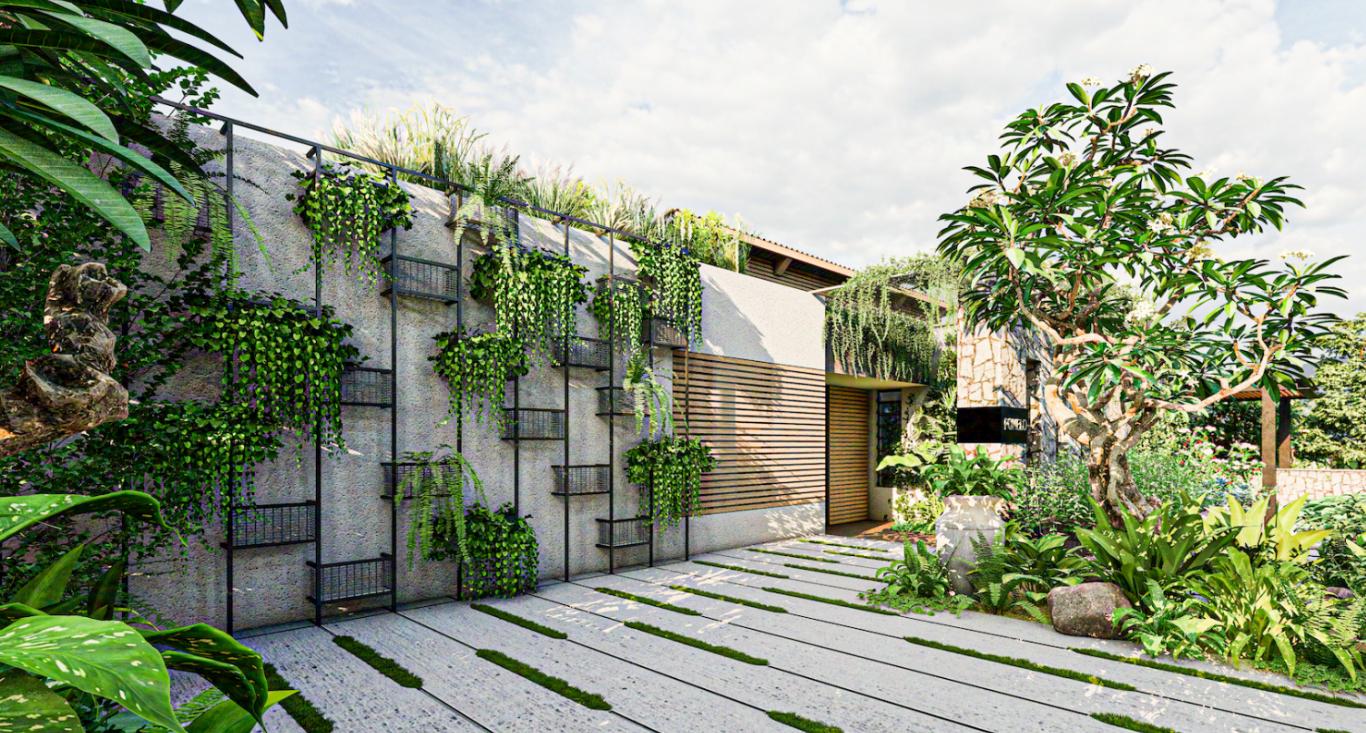 Spaces designed for everyone
Resorts does not forget accessibility, as the entire back of the villa has been designed to facilitate the work of gardeners and maintenance teams with functional spaces in the same style as the villa's garden.