The construction of the 5 Pomelo villas will deliver its first villa from October 2021.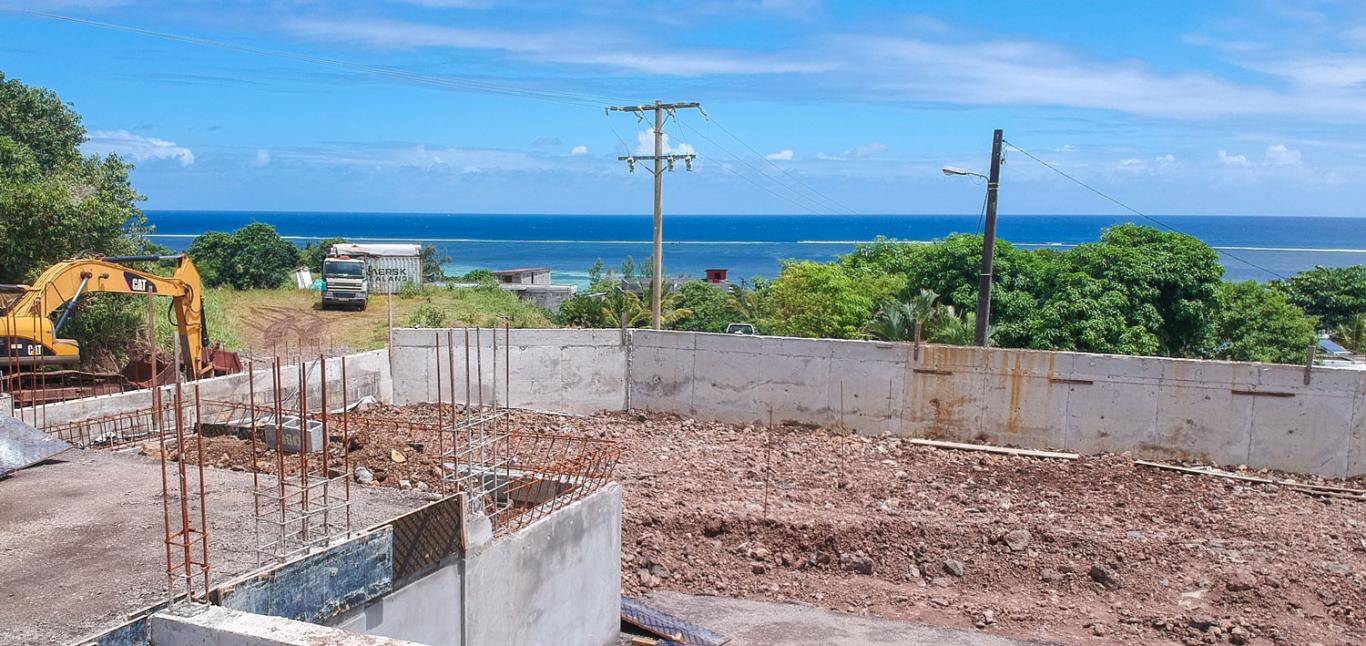 It was essential for the Anbalaba team to choose all materials for the construction of the villas carefully, so that they were in line with its environmental values. Respect for the wild coast of the island, control of energy expenses, preservation of natural resources… Anbalaba offers entirely ecological villas ! In addition, the selected companies hire mostly locals on the site.
The construction of the Pomelo villas in figures
12

companies involved in the construction

15

months of construction

50

%

of workers living in the village of Baie du Cap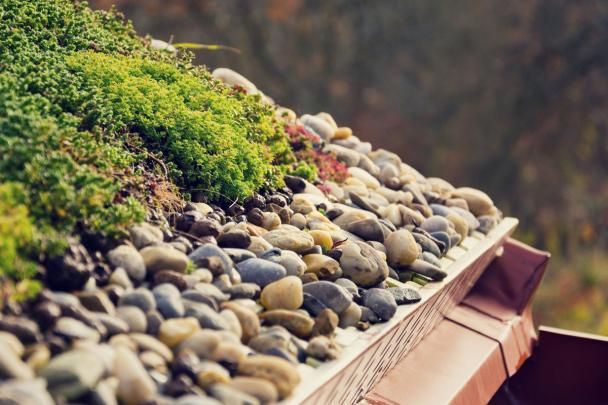 The greening of the Anbalaba villas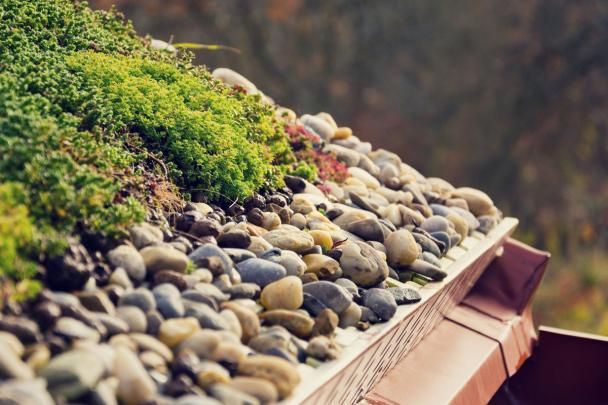 Do you know about the vegetation philosophy of Anbalaba? Nature is fully integrated in the construction of the villas. The three bedrooms of Villa Pomelo, for example, have a green roof. This work will be carried out by the company TUSK.
The advantages of a green roof are many: thermal and sound insulation, increase in the service life of the seal, improved air quality, rainwater management… The green roof is also very aesthetic and promotes biodiversity!
Use of Ondulit sheet metal
Anbalaba has chosen Ondulit for the sheet metal elements that cover the villa. The Italian brand offers quality products with multiple advantages: excellent thermal insulation (similar to an insulating panel in summer), very strong sound attenuation (up to 8.4 times more than a conventional sheet), stability and resistance (not a sign of degradation even after 3000 hours of exposure to sea fog)… The corrugated range is also very aesthetic!
Reuse of water
All of the villas are connected to individual water treatment installations which allows the water to be reused for watering plants. Thanks to this, large savings in water consumption can be achieved on a daily basis. This product was supplied by the Mauritian company SEE.
Ecological taps
For the taps, Anbalaba also trusts an Italian brand: Ottone Meloda. The manufacture of their products is respectful of the environment and the faucets operate at low flow throughout the house, while maintaining comfort, in order to avoid wasting water.
Discover in pictures the construction site of the villa Pomelo:
The villa Pomelo also offers an ideal level of connectivity: Wi-Fi is available throughout the house and the choice of the operator is up to the buyer.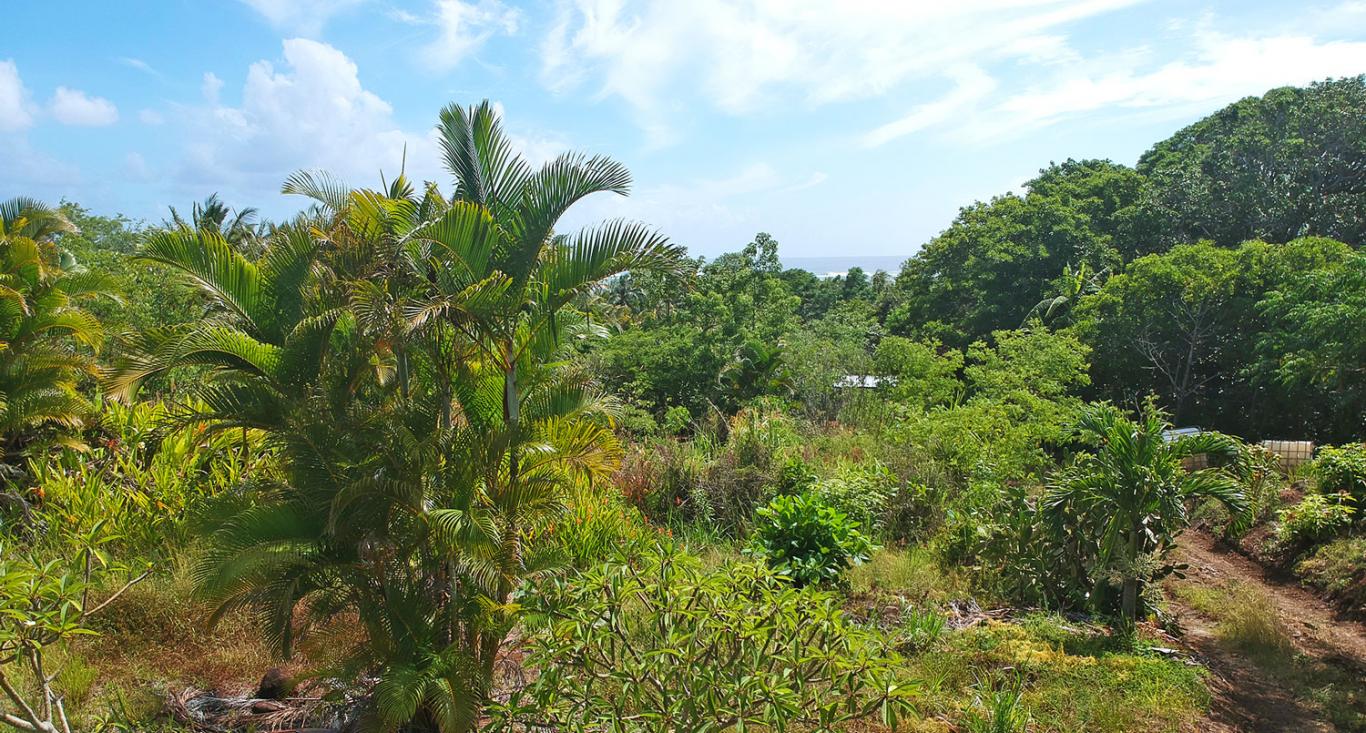 What are the next steps ?
- Since the beginning of January, we have started the earthworks for the construction of the infrastructures (roads and services). We will share very soon the images of the work progress.

- In April 2021, the secondary stage of work will start for the first villa built.

- During the fourth quarter of 2021, the construction of the apartments will be launched.