A garden in Mauritius inspired by permaculture
The Anbalaba Village is located in the heart of a rich and lush nature. The team made the choice to fully integrate the surrounding nature into the villas and apartments for total harmony with the authentic landscapes of Mauritius.
The beauty of tropical gardens
To all botany lovers, and to those who dream of palm trees and tropical escape, we invite you to meet in our garden in Mauritius! It is Cecilia Robert's passion that guided the Anbalaba greening project. In a spirit of permaculture, inspired by the Mauritian tradition, the country's biodiversity is preserved at the heart of the ecosystem created in the village.
In Anbalaba, we equate tropical gardens with rejuvenating little corners of paradise.
The palm trees from our nursery and their cousins the coconut trees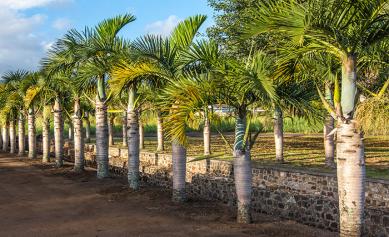 Rodrigues Palm Tree
This species, endemic to Rodrigues, is now unfortunately threatened with extinction.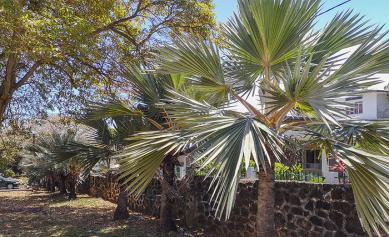 The blue lataniers
This endemic plant of Mauritius can be observed at the Pamplemousses botanical garden.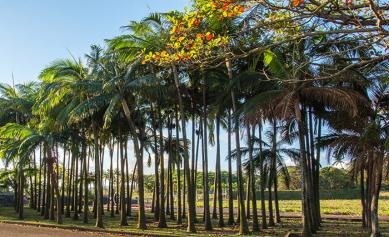 Red palm trees
Red palm trees can reach up to 25 meters in height. Their heart is also appreciated by food lovers.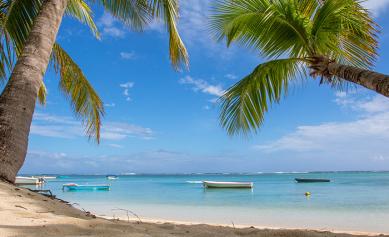 Coconuts trees
There is a wide variety of coconut trees in Mauritius: yellows (Pemba), giants (Ceylon), pinks (Malaysian)...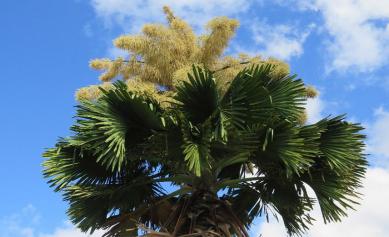 The Talipot palm
These palm trees produce the largest inflorescence in the world: they can bear up to 10 million flowers.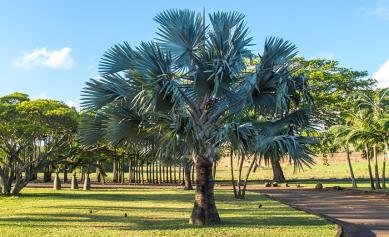 The Bismarck palm
These palm trees are particularly popular thanks to their delicate bluish color.
The greening of Anbalaba spaces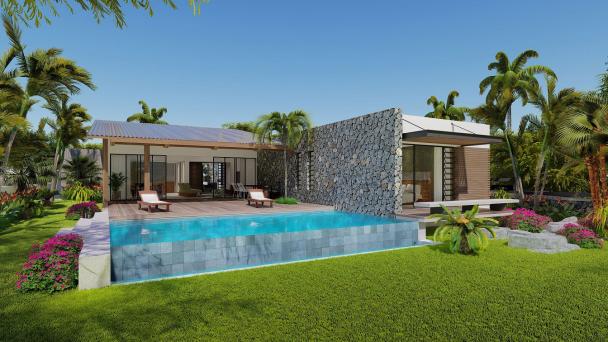 Anbalaba's spaces blend in with the nature that surrounds them to create a harmonious whole. It was therefore obvious that the witness villa is called POMELO!

In order for Anbalaba residents to experience this nature and enjoy it every day, we have come up with the concept of gourmet gardens. All the villas have their own square of vegetable plants, imagined in a spirit of permaculture.
Discover the POMELO villa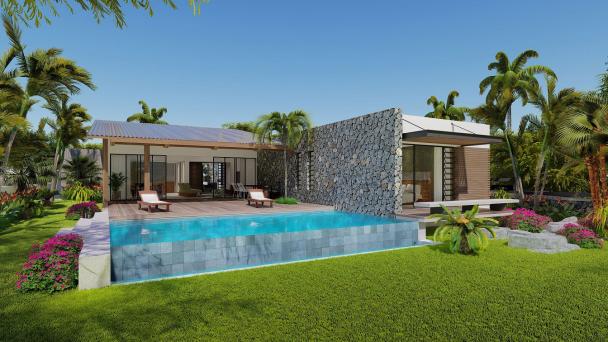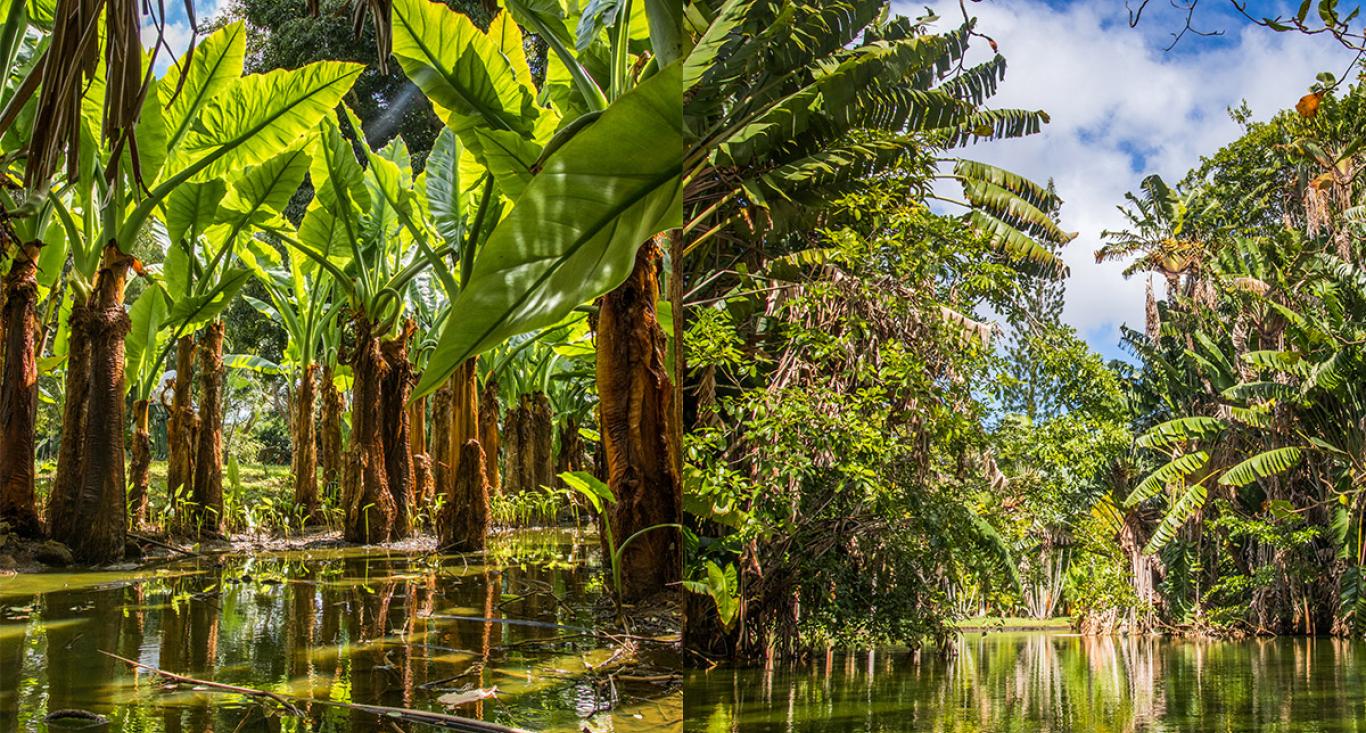 Which garden in Mauritius is not to be missed?
The Pamplemousses Garden is a must see when visiting Mauritius, it is a botanical garden of more than 37 hectares.

Established in 1770, it is the first botanical garden ever created in the world.

You will discover plant species from all over the world, each more incredible than the next. The scents, the colors, the animals... It is the whole of the exotic biodiversity that is available to you in this internationally renowned garden.
Discover the Pamplemousses Garden