The new place to be in the unspoilt South: Anbalaba Village, a genuine place of life and harmony
Located just beyond the Anbalaba properties, on the hill overlooking Baie du Cap, Anbalaba Village is remarkable for its terraced design and stunning views of the ocean.
It brings together all of the amenities and services to meet the expectations of residents and visitors alike: a large open marketplace with a market hall in which to purchase fresh local produce; a variety of shops; terraces on which to relax and enjoy a drink; restaurants in which to spend time with friends or family; a bakery; a convenience store; a beauty salon; a dry cleaners'; a bicycle and scooter rental facility that makes it easy for you to explore the island... all a stone's throw away from the properties.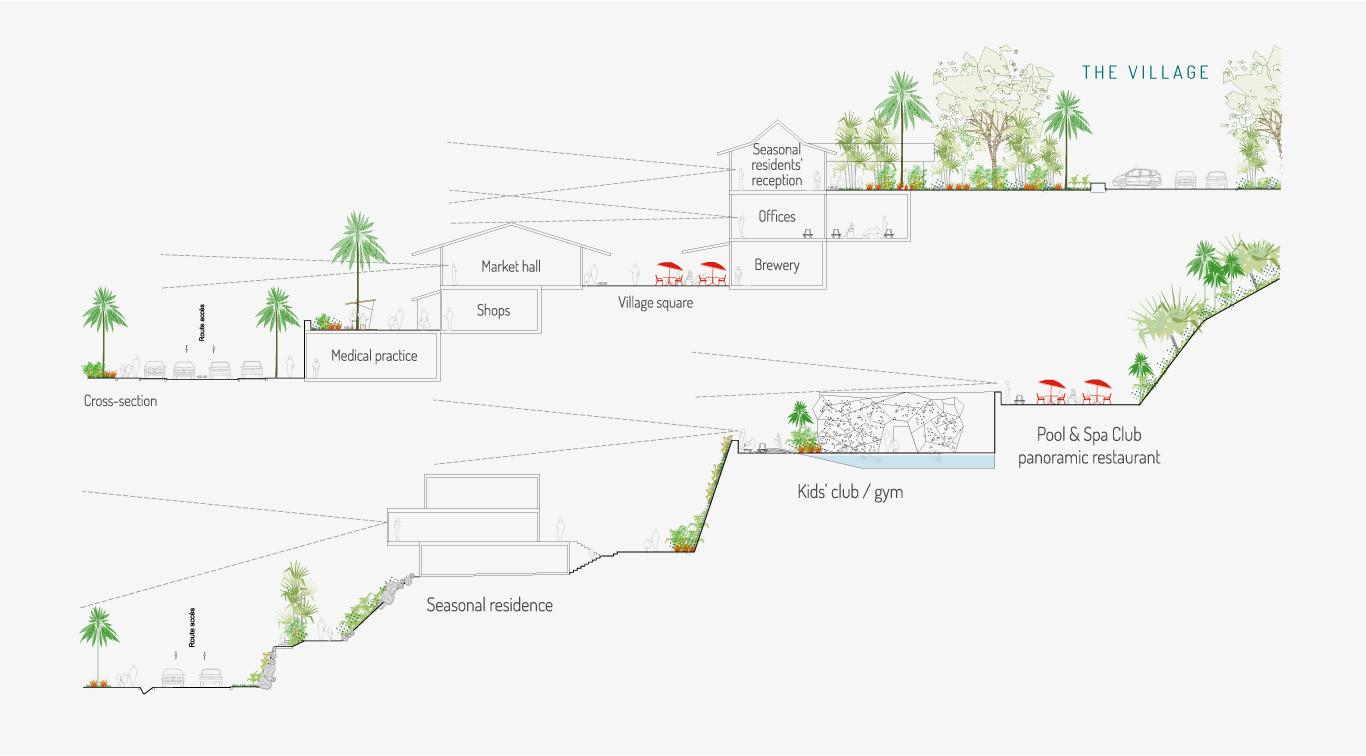 Anbalaba Village also includes a seasonal residence, an office space dedicated to the working people, a Pool and Spa Club, where residents enjoy also access to a restaurant, swimming pool, gym, spa and kids' club.
Restaurants au Village d'Anbalaba

La boulangerie au Village d'Anbalaba

Faire ses courses au Village d'Anbalaba

Etre au spa @Anbalaba

Les boutiques d'artisanat mauricien
Anbalaba Village

| | |
| --- | --- |
| ATM | Pâtisserie |
| Reception | Ice cream |
| Supermarket | Snack |
| Pharmacy | Clothing store |
| Fish shop | Bike and scooter rental |
| Butchery | Medical center |
| Beauty parlour | Dry cleaning |
| Bakery | Hardware store |
| Wine store | Surf shop |
| Newspaper | Market |
| Cafe Restau | Restaurants |
| Pool & Spa Club | Apart Hotel |
| Craft market | Public toilets |
| New civil status office | Old police station |
Tomorrow, we'll spend the day on the water, exploring the lagoon by boat. A perfect opportunity to discover the shapes and colours of the island's underwater world.
"Anbalaba", a real place of life and harmony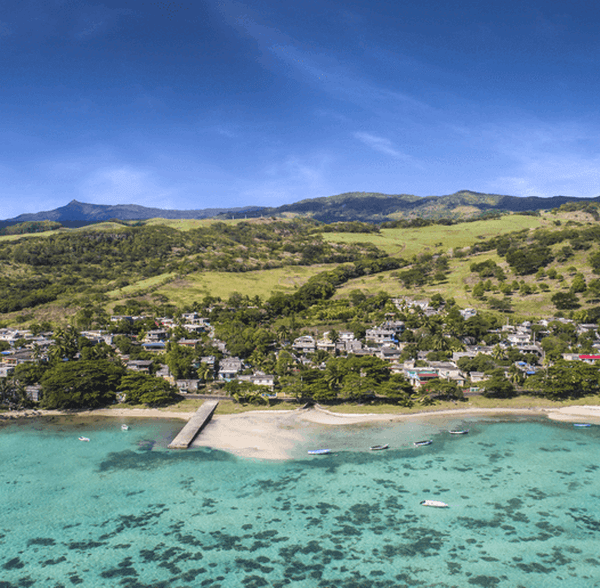 Anbalaba's facilities have been thought out to align the daily experience of life here with the expectations of every user. They include a market, convenience store, pharmacy, beauty salon and dry cleaner, but also a registry office and medical centre as well as office spaces, a bicycle and scooter rental facility and tourist accommodation. IRS residents and local inhabitants alike have access to all of the amenities necessary for a life of comfort without concessions.


The Pool & Spa Club, which is freely accessible to Anbalaba residents, complements this offer with its spa, gym, restaurant and wonderful swimming pool offering a breath-taking view of the lagoon; as well as its kids' club, a play area set aside for little ones.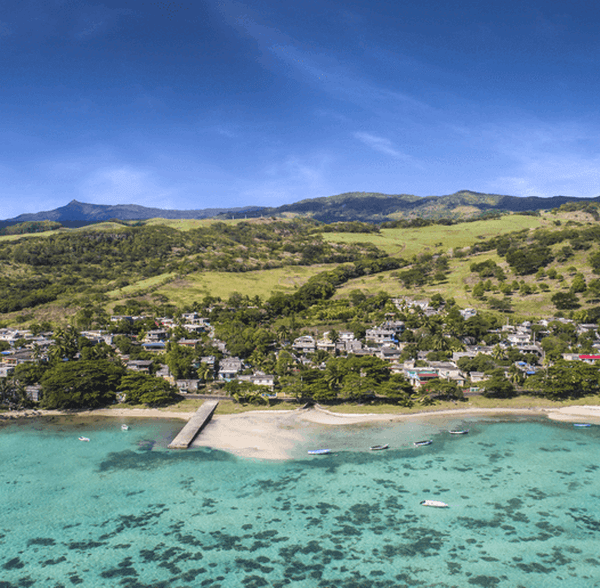 Download
Located in the heights of Baie du Cap and open to both the IRS' residents and inhabitants of the local area, this village within a village sets itself apart thanks to its perfect assimilation into the local environment, its vocation to be a place for sharing and exchange, and its desire to both preserve and enhance the local heritage.