Anbalaba is deeply connected to the Baie du Cap village and its inhabitants. The project therefore runs a foundation dedicated entirely to improving their living conditions and supporting local talent.
Its objective is to help promote the personal growth of each individual and enable potential of every kind to flourish.
Enfants de Baie du Cap

Enfants de Baie du Cap

Enfants de Baie du Cap

Habitants de Baie du Cap

Habitant de Baie du Cap

Habitants de Baie du Cap
Its core missions have been established based on a principle of solidarity and by listening closely to the villagers' needs. They include:
Providing training courses in construction and the building trades;
Upgrading villagers' housing and thereby improving their wellbeing;
Redeveloping sports facilities and children's play areas to provide a more pleasant living environment for everyone;
Creating a library to improve access to reading; and
Providing greater access to sports (including football, swimming, etc.) for young people in Baie du Cap.
A strong link with Baie du Cap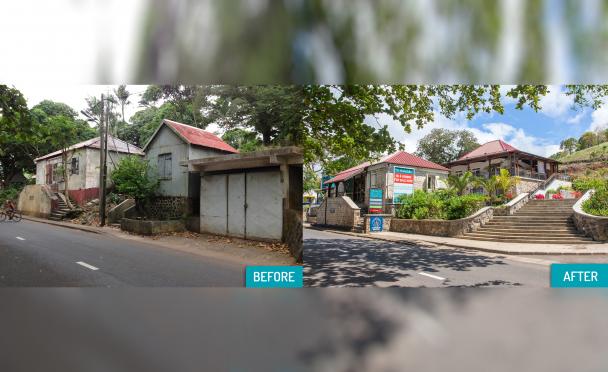 In addition, the former police station, built in 1905 and a witness to Baie du Cap's history, has been completely restored in order to highlight and promote the area's heritage. It has been transformed into an event space and a place of exchange, as a reflection of traditional Mauritian hospitality. Finally, the small village post office has also been refurbished to safeguard its typical charm.