Designed to connect nature, culture and people, the outdoor amenities of Anbalaba apartments reflect the philosophy of the place.
Similarly to the Pomelo Villas, Nomadic Resorts' landscapers have designed all the exterior features for the site. Thus, the buildings are perfectly and organically integrated into their natural environment.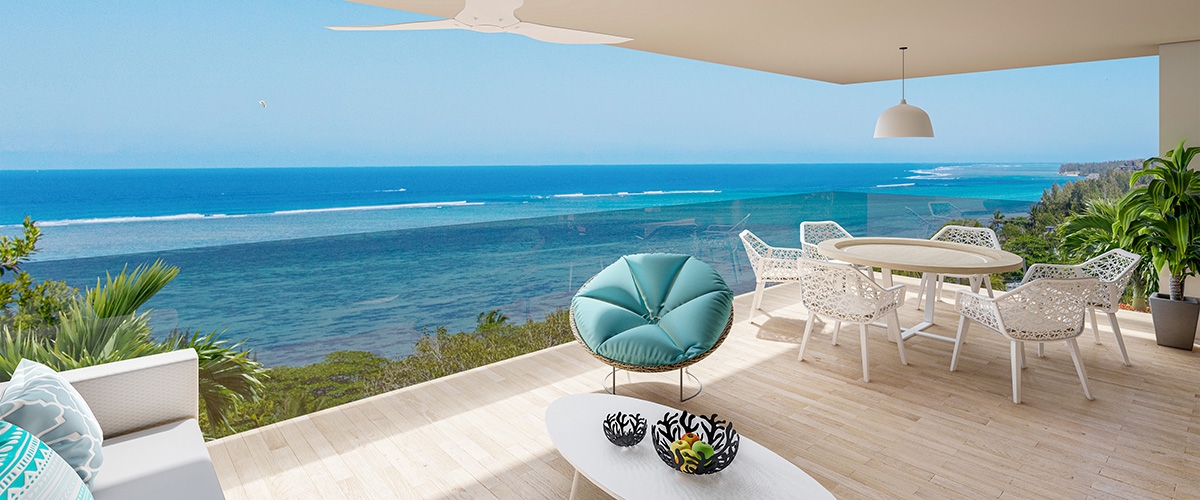 Les Vues d'Anbalaba are the only IRS apartments in the south of Mauritius. They enable the residents to live in a luxurious tropical paradise, integrated with the local community and the village of Baie du Cap.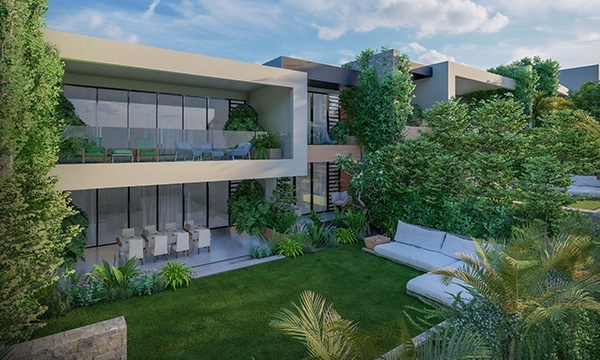 AN INNOVATIVE HOLISTIC APPROACH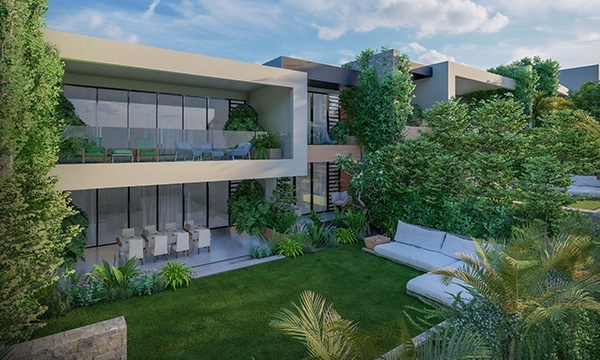 At Anbalaba, the whole site is based on a holistic approach towards a green philosophy. Designing the landscaping according to this approach translates into a holistic, multi-level vision to connect each distinct element. This is why the apartment gardens display many edible and endemic for plants permaculture. These plants will provide residents with organic fruits and vegetables while enhancing biodiversity and minimizing water requirements.
ANBALABA APARTMENTS EXTERIOR DESIGN IN DETAIL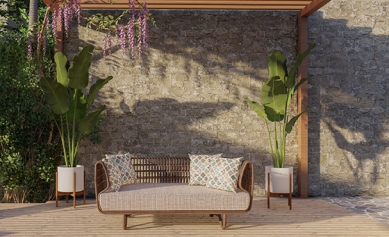 PRIVACY
Each apartment has its own panoramic view on the lagoon, yet it has a sense of privacy through the subtle use of vegetation.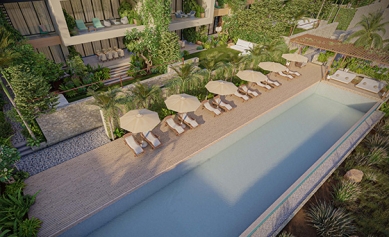 ACCESS TO LEISURE ACTIVITIES
For residents of the ground floor apartments, the swimming pool is directly accessible via private access through the garden.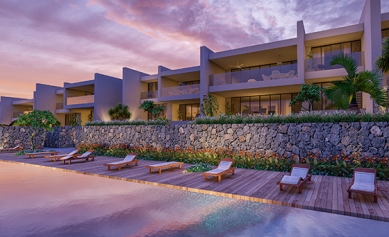 FAUNA & FLORA
Functional landscape lightings are installed throughout the site, which is suitable to control the impact on the fauna and flora.
SUSTAINABLE OUTDOOR DESIGN BY NOMADIC RESORTS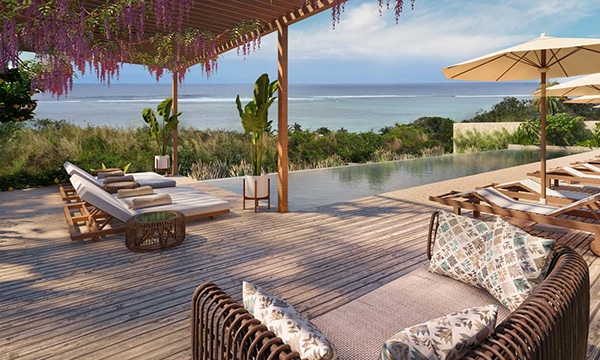 Nomadic Resorts is an award-winning agency specializing in the design and development of eco-friendly resorts. For the exterior design of Anbalaba Apartments, Nomadic Resorts took into consideration the natural constraints of the site in order to design appropriate exterior features that promote biodiversity.
Discover Anbalaba's apartments